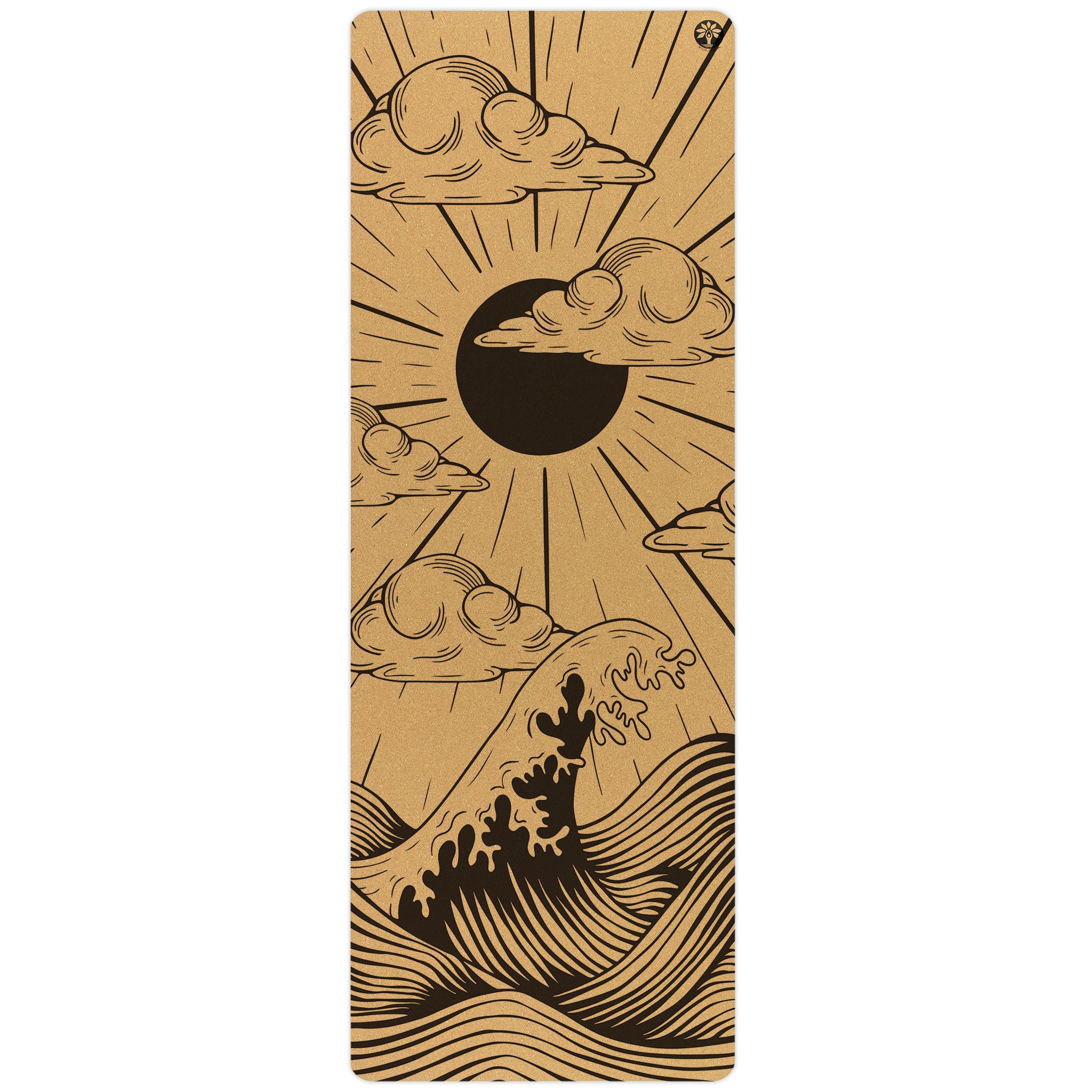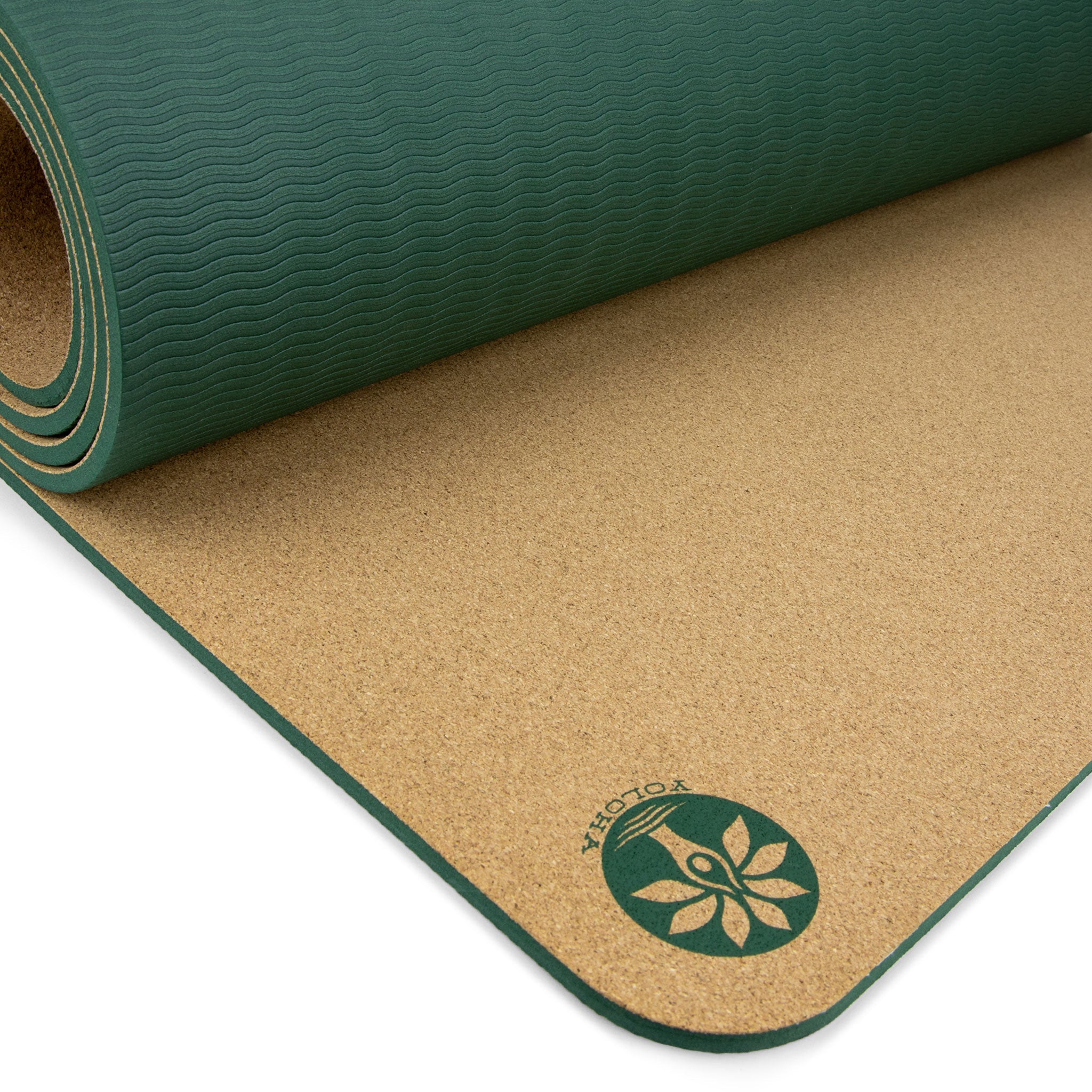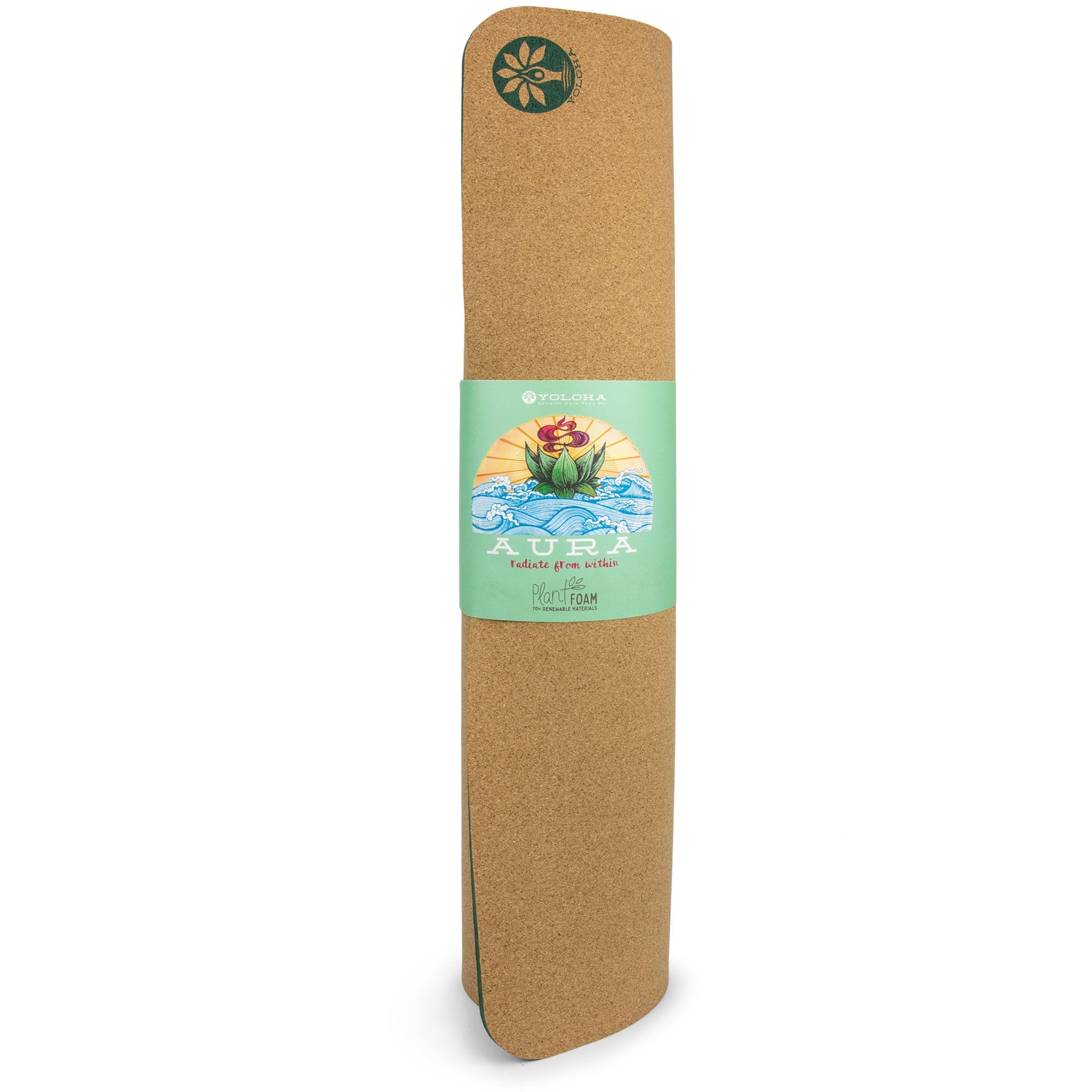 Searenity Aura Cork Yoga Mat
The Aura with plant foam was created with comfort and sustainability in mind. Made from 70% renewable materials, our most cushioned yoga mat provides added support for your joints. We developed a fine grain cork surface for a soft feel, yet with no sacrifice on grip which increases with moisture. Care is easy with a naturally antimicrobial surface eliminating bacteria and a closed cell foam bottom that won't absorb moisture or smells. The Aura will completely change your perspective on how a yoga mat can be so light, yet ultra durable and high performing.
6mm thick | 2.8 lbs. | 5.5" rolled
Non-slip dry to medium perspiration.
Made with 70% renewable materials.
Ideal balance of comfort and support.
Lightweight and portable yet grounding.
Always lays flat, will never slide or bunch up.
Easy to care for and keep clean.
No PVC's, latex, plasticizers or rubber smells.
100% vegan product.
Free shipping on USA orders over $175.
Return shipping is FREE within 30 days for all USA states excluding Alaska, Hawaii and USA territories.
Lightly spray with Yoloha mat cleaner or natural cleaner after use and lay flat to dry.
Grip Tip: Cork increases grip when wet. Use our grip spray or sprinkle water on your mat where your hands and feet go before practice for extra traction.
AURA
Created with comfort in mind.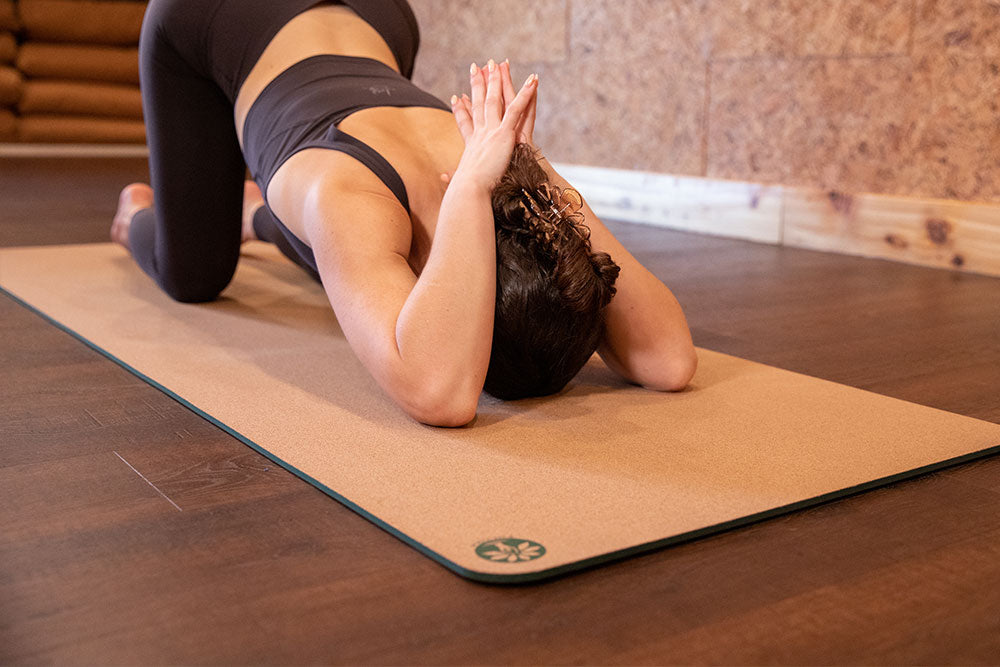 Naturally High Performing
Fine grain cork surface is designed for a soft feel, yet with no sacrifice on grip which increases with moisture. Feel grounded and confident in any yoga practice.
Ideal support
Our signature cork + foam blend is optimized for cushion, stability and energy return. Lays flat every time and grips to any surface.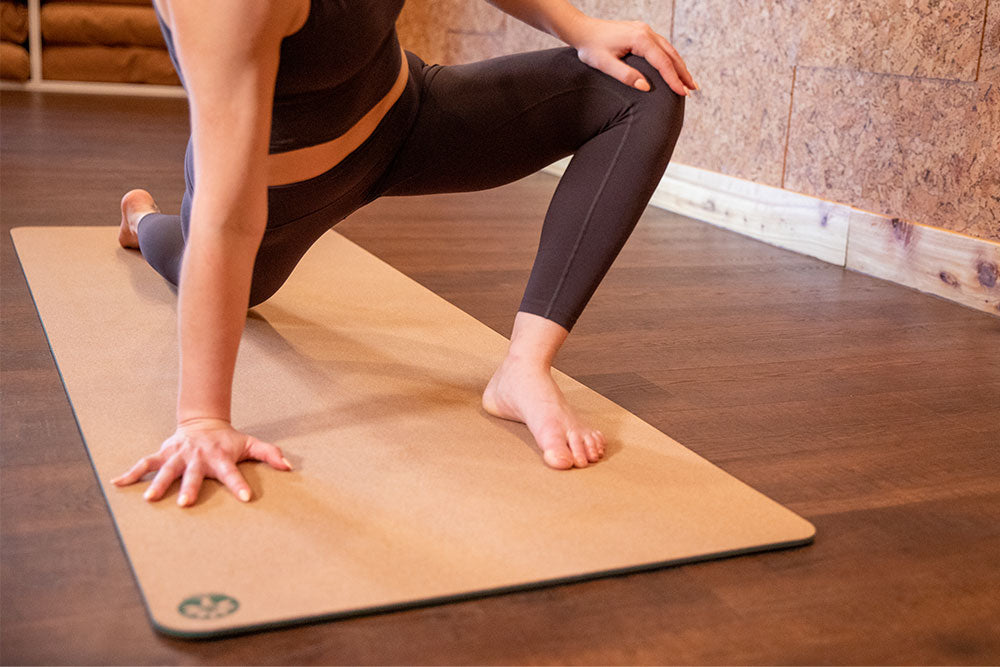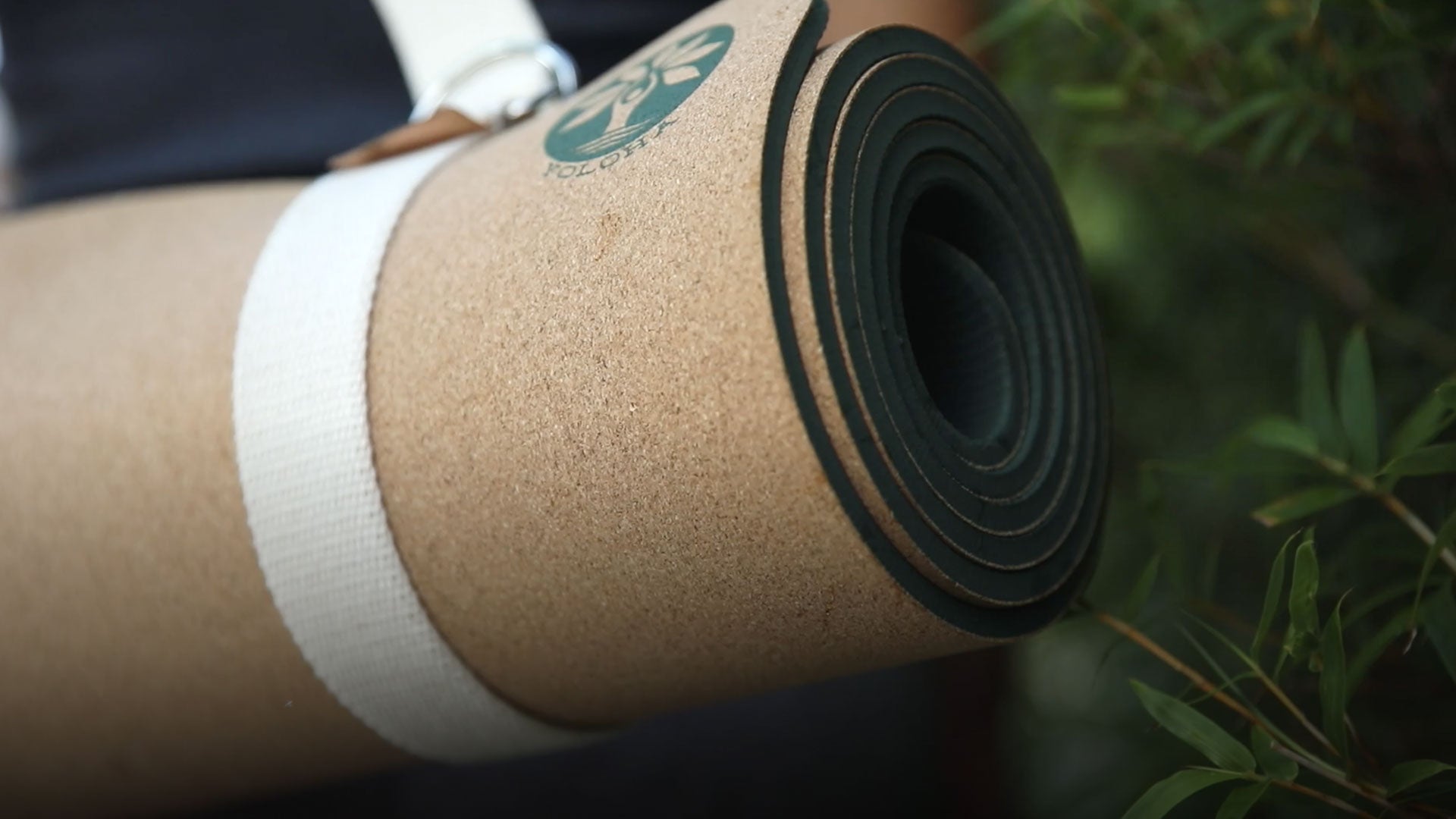 foam made from plants
Developed out of our effort to reduce the environmental impact on our planet, 55% of the foam on the Aura is made from sugarcane. Combined with sustainable cork surface we have achieved a yoga mat made with 70% renewable materials.
Chemical free natural mat
Superb mat. Best on the market. No cancer causing chemicals like every other brand
Love
I've had the native mat (old version of the unity) and love it. I decided I wanted to get a yoga mat with a little more cushion, and decided on the aura. I fell in love with this moon design. I love the aura too. It has a good amount of cushion but is also supportive. Compared with the native, the aura cork surface is much finer. I found that I slipped a little until I got used to it- since I've received it a few weeks ago and am now used to it so it's not an issue. The aura is very light, and would be great for traveling. I love both my yoloha mats. The native (unity) I use for more vigorous vinyasa flows and the aura for slower practices.
Thanks for being an awesome long time customer, John!
Amazing mat
This mat has been amazing to use in my yoga practice. It's comfortable, non slip and is easy to roll and transport with the bag.
It's performance in a hot yoga setting is unmatched. I love how grippy the mat becomes in a sweaty practice. No fear in arm balances or headstands. Beautiful product.
We're so glad to hear you love your new mat!
Lovely mat
I love this mat, it's my 6th Yoloha mat, my 3rd Aura, so clearly I'm a fan. However my last 2 auras were plain. I just thought this one smelled a bit funky like paint and chemicals on the decals for a while when I first got it. It seems to be going away now though thankfully, but I also find the chakra decal area not as grippy as the non painted parts. Otherwise this is a lovely mat, but I definitely wouldn't recommend the aura for Hot yoga though...
Good mat, but not for me
The mat was cushy and longer just like wanted. However, I use wood blocks during my hot yoga practice and they kept sliding. I did try adding water and while the grippiness increased for my feet, it added to the slide for my blocks. Really good mat, not a good match.
In love with this yoga mat!!!!! 💕🧘‍♀️ Tried it in a vinyasa flow class, gripped and cushioned perfectly. 👏🏼 So happy with my purchase.