Live Chat With Us Using The Green Icon On The Bottom Right | Mon. - Fri. 9AM - 5PM EST
Email: info@yolohayoga.com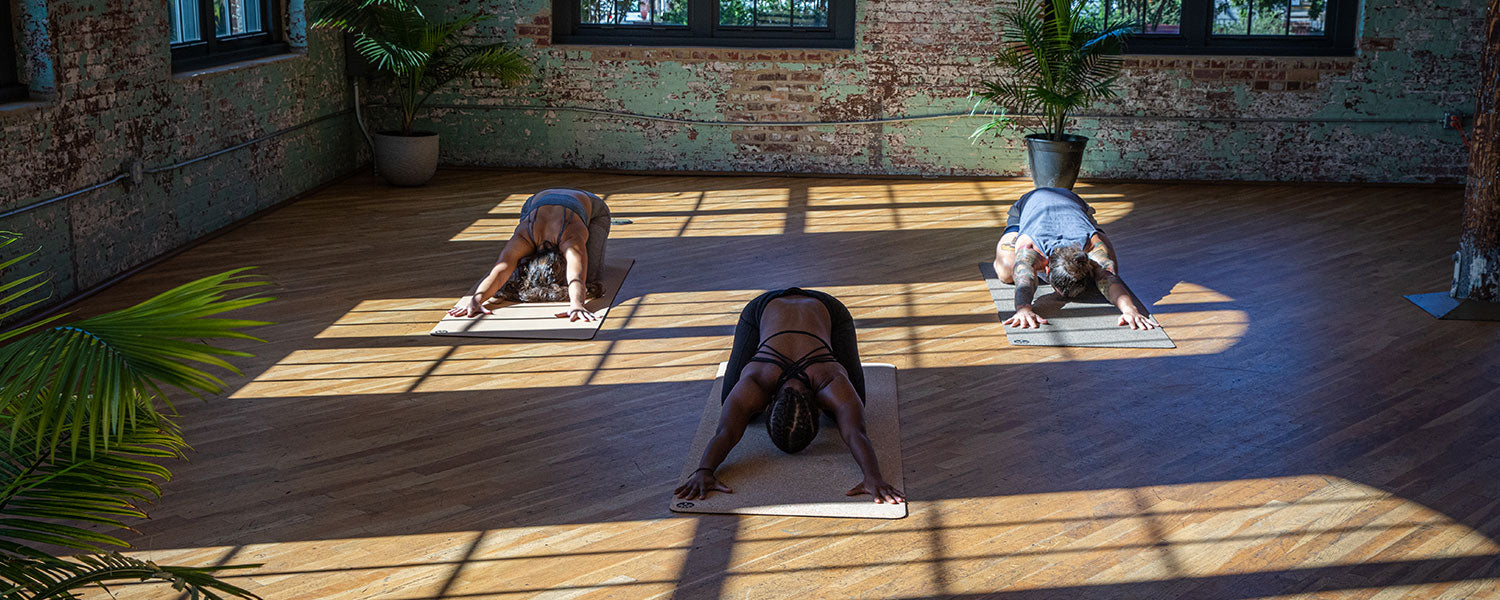 We have a 30-day return guarantee or 45 days during the end of year holiday period. Returns must be free from damage and dirt/marks.
Return shipping is FREE for all USA states excluding Alaska, Hawaii, and USA territories.

If you are located outside of the U.S. or your order contains one of the items listed above, the cost of the return shipping will be deducted from your refund.
We cannot accept returns on gift cards, try before you buy, yoga mat cleaner or yoga mat grip sprays.
For more information or to fill out a return visit our returns page.
Shipping is FREE on all USA orders $175+*
*Excludes Alaska,Hawaii and USA territories.
All other shipping costs may vary depending upon the rates offered by our shipping carriers. Please visit your cart or checkout page for current shipping rates.
We've partnered with Onward to provide our customers with carbon neutral shipping protection and our 90-day satisfaction guarantee on your first purchase. When you add Onward to your order, you'll be protected against lost, stolen or damaged packages. You'll also have 90 days after your first purchase to trial your Yoloha Yoga products. If you are dissatisfied with your Yoloha Yoga products, Onward will work with us to make it right or refund your purchase.
If you have Onward Shipping Protection your order is 100% protected and you can quickly file a claim through the email that Onward sends you after you place your order, or you can file here.
Customers without shipping protection please contact us immediately at shipping@yolohayoga.com if the item is defective, damaged, lost, or if you receive the wrong item so that we can evaluate the issue and make it right. Please include a photo if the item is damaged, defective or the wrong product. Please keep in mind if you did not choose shipping protection you will need to file a claim with your shipping carrier if your item is lost or damaged before a replacement can be sent.
USA Delivery Times for Standard (Free) Shipping:
Typical delivery time is 3-7 business days. Free shipping may take up to 2 weeks during high volume times.
Canada Delivery Times:
4-8 days standard | 1-3 days express 
*Duties/taxes included in shipping price.
All other International Delivery Times:
5-10 days standard | 1-3 days express  Please be aware customs may hold your package for a longer period of time. 
*Duties/taxes NOT included in shipping price.
Questions about shipping?
Email us at shipping@yolohayoga.com or call 877-522-6698
Free shipping, expedited, 2 and 1 day air are not availabe to ship to P.O. Boxes. USPS is an option to ship to P.O. Boxes. For the best shipping rates we recommed a physical address.
The shipping costs do not cover duties and taxes to countries outside the US.
In some cases dates/taxes will be due when you package arrives. These rates vary depending on the total of the order and the location it's being delivered to. Please consult your government website for a duty, tax, or VAT estimate. Our products are classified as "sporting goods, exercise equipment".
Onward has partnered with Cool Effect, a 501c3 non-profit climate change organization, to neutralize carbon emissions from your shipments covered with Onward. When you add Onward to your order, you'll be automatically taking action against climate change.
We ship to most locations around the world. If placing an order and shipping is not available for your country email us at shipping@yolohayoga.com
We are committed to caring for our planet. The mats are shipped in recycled cardboard boxes with minimum packaging materials. We never use plastic! Accessories are wrapped in recycled Kraft paper. Please recycle these materials so they come back around for us to use again!
For general cleaning on all cork yoga gear we recommend using the Yoloha Mat Cleaner Spray or a natural cleaner after each use. Mat spray keeps your gear looking fresh and removes the build up of your body's oils which can decrease grip over time. After spraying lay your yoga mat out flat to dry. Never use bleach, any harsh chemicals or leave in hot, sunny areas for a prolonged period of time.
Yes, all of our products are 100% vegan.
The cork surface increases grip when wet. Use a Grip Spray or sprinkle water on your mat where your hand and feet go before practice for added traction.