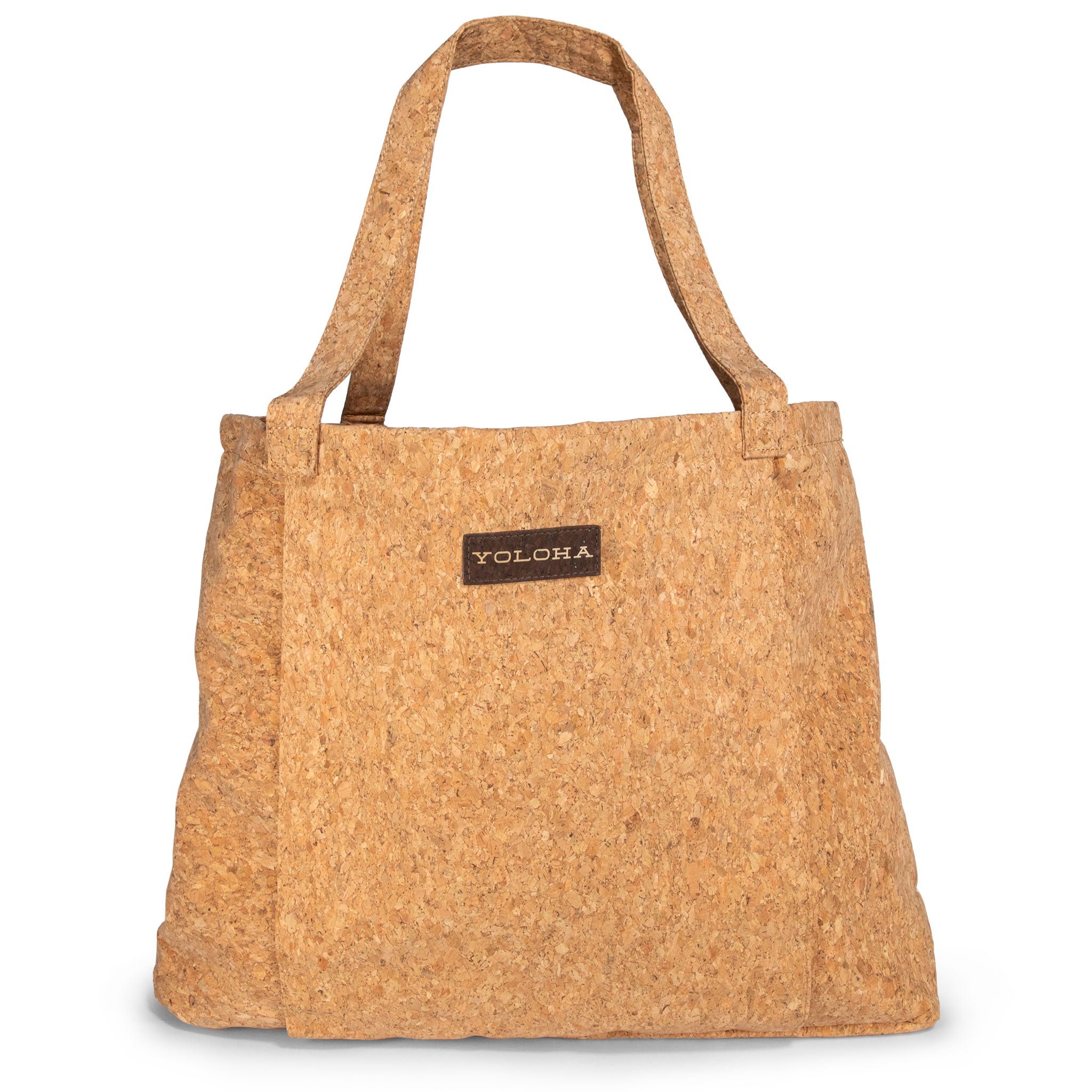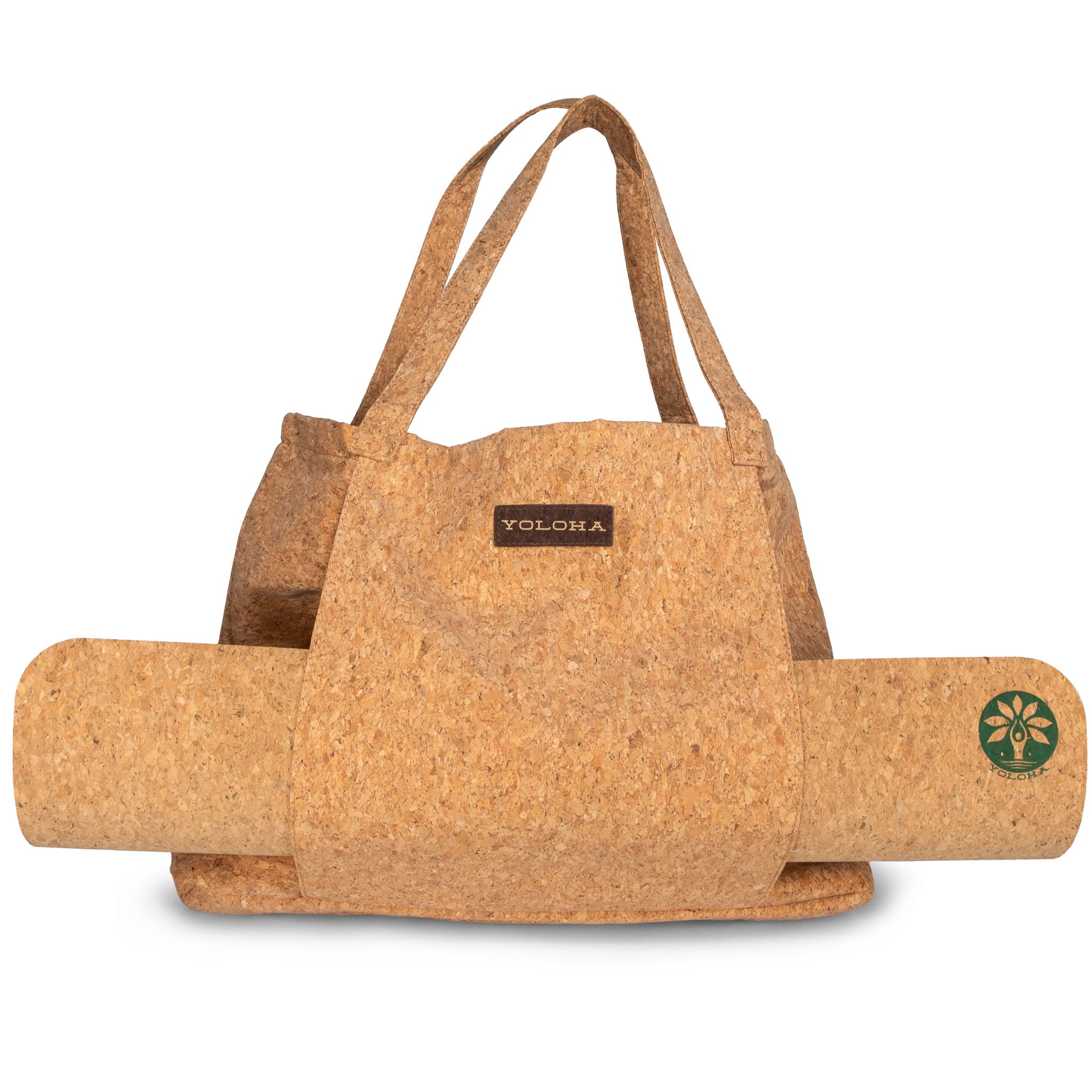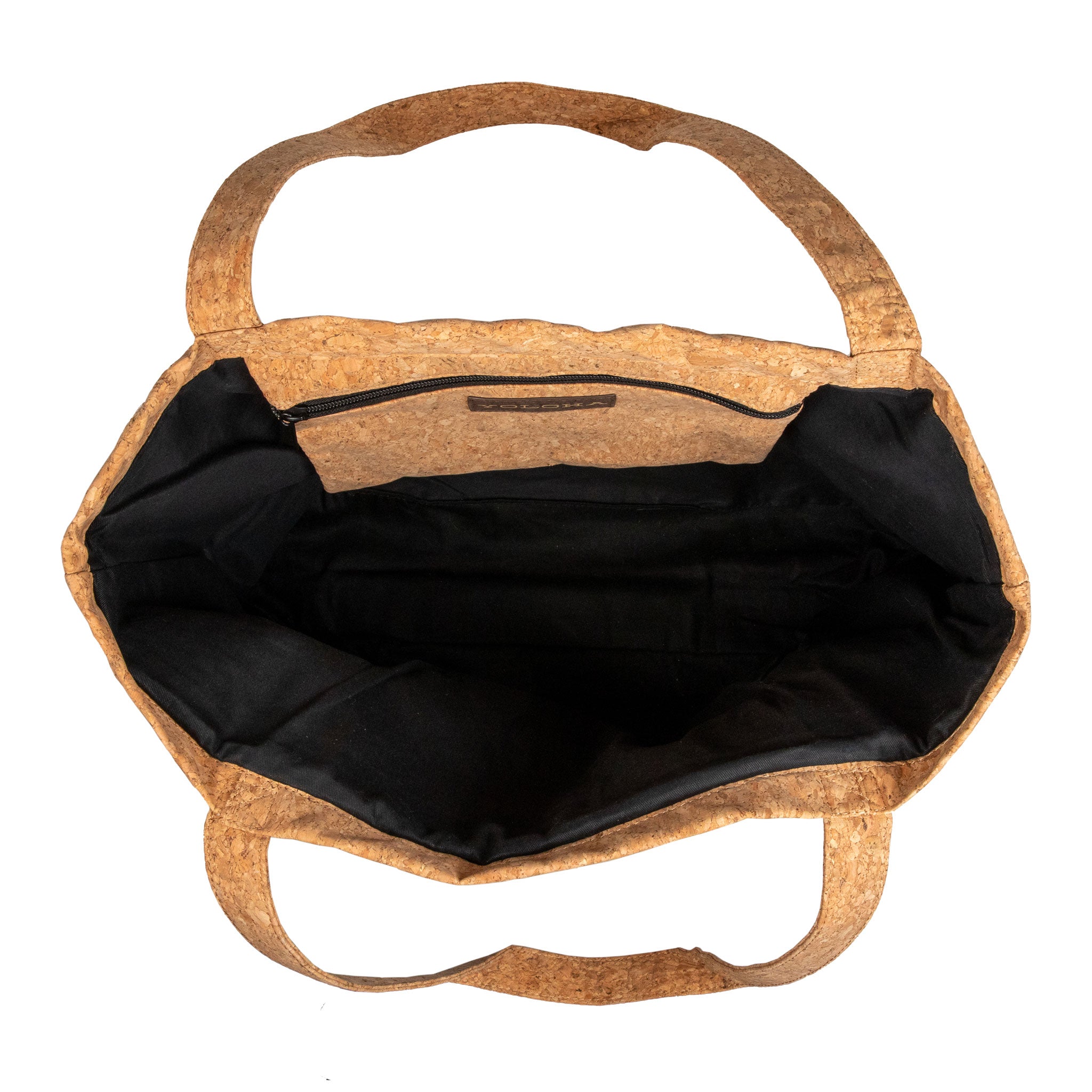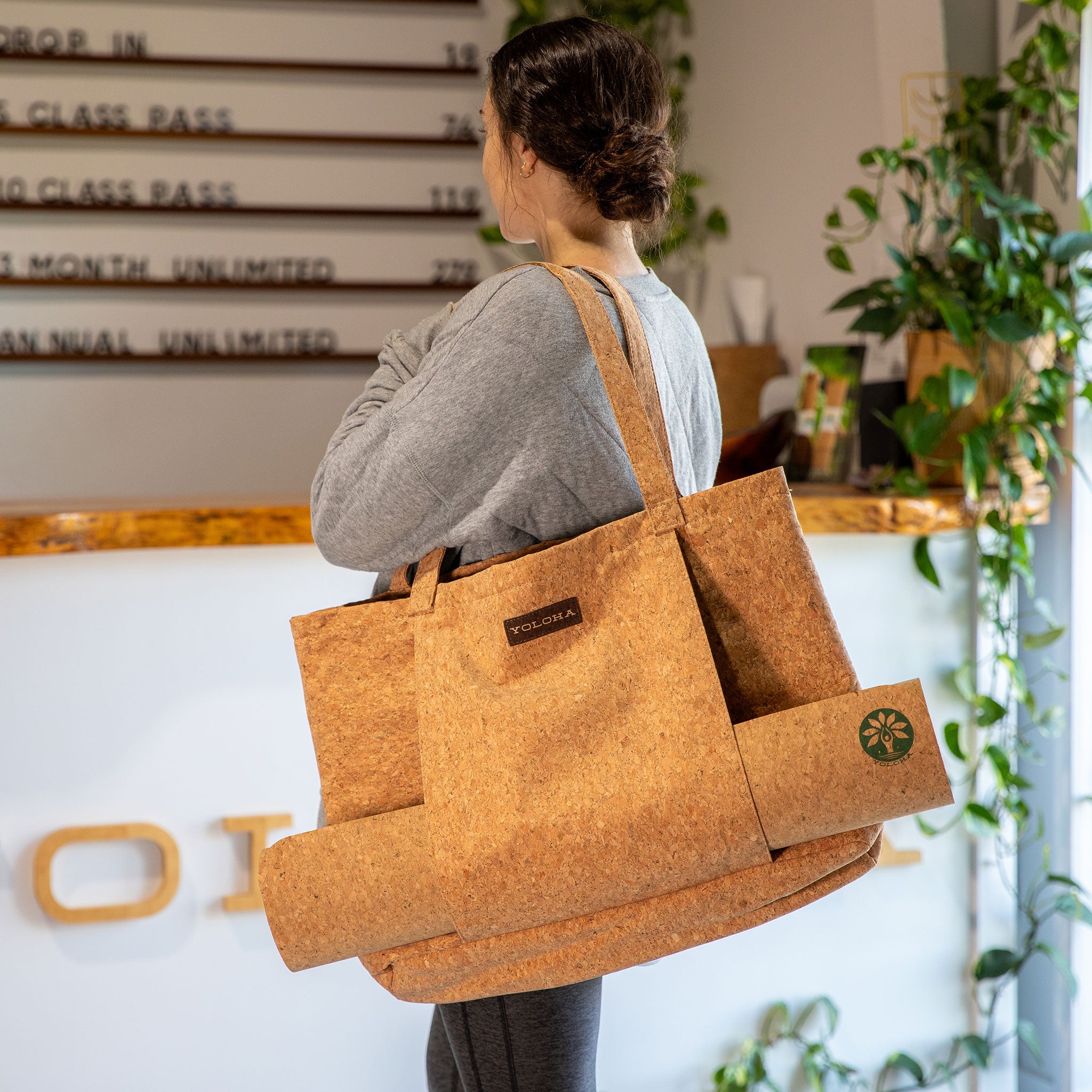 The Cork Tote Bag keeps everything you need in one easy place. Features an exterior sleeve to carry around your yoga mat. The roomy interior has a drop zip pocket to help keep your belongings secure. 
22" w | 16" h | 1 lb.
Zip pocket size: 10" w x 8" h
Made with extremely durable natural cork.
Easy to keep clean and maintain.
100% vegan product.
Free shipping on USA orders over $175.
Return shipping is FREE within 30 days for all USA states excluding Alaska, Hawaii and USA territories.
Lightly spray exterior and interior with Yoloha cleaner or natural cleaner and wipe down when needed. Washing machine safe on gentle cycle and cold water. Do not use bleach. Allow to air dry.
Discover the
cork tote bag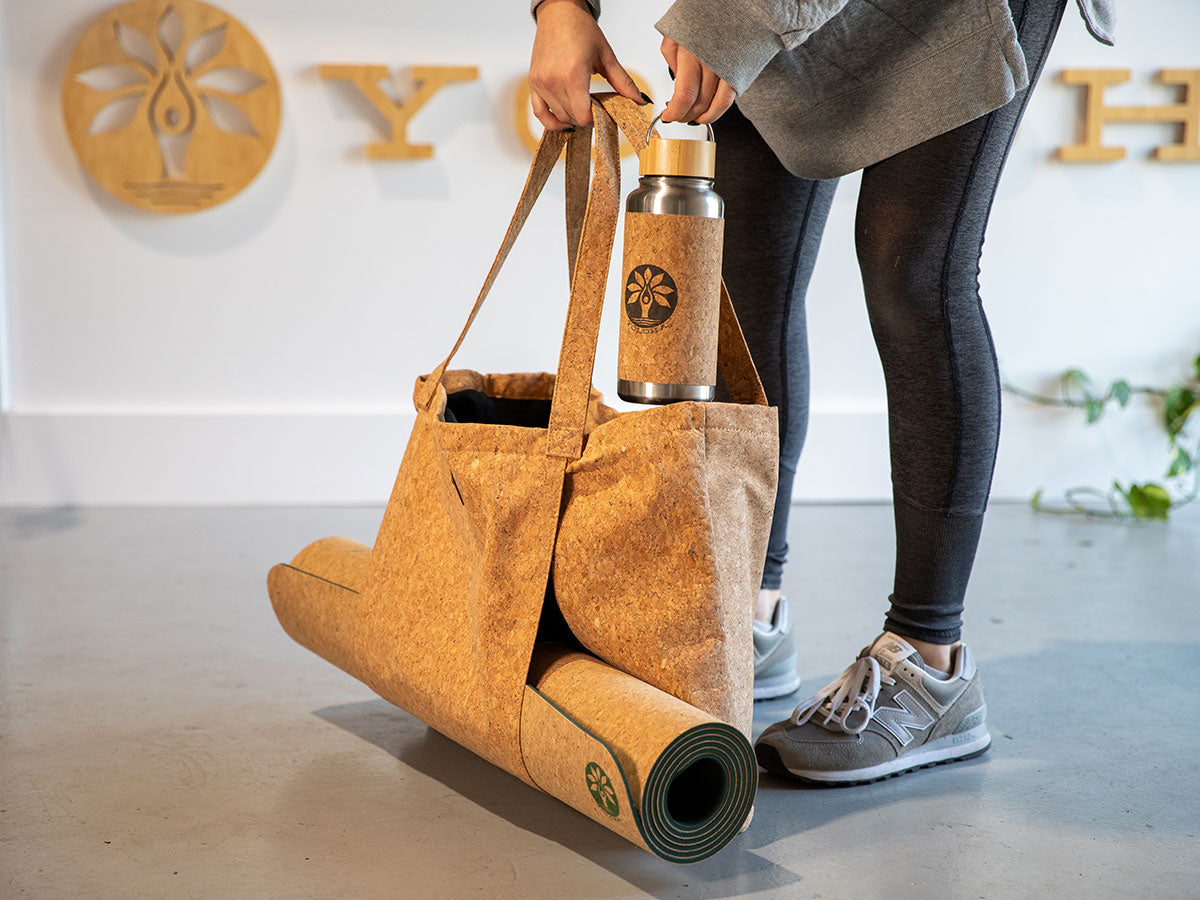 designed for your active lifestyle
Keep everything you need in one place. Our cleaverly designed bag features an exterior mat holder and roomy interior with a zip pocket.
It huge!
This is exactly what I needed to carry all of my circus into class anytime I teach. Went from three bags down to two with this! I have this tote in addition to the big mat bag and I could not be happier highly recommend it holds everything!!
The last tote you will ever need
This tote is amazing, room enough to carry your blocks, straps, journal, towel and just about anything else you need. A great addition to use for travel or just back and forth to the studio
Great bag
Love th cork bag and all the options from the inside zip able pouch to the outside Matt holder! A must have
Hey Peter! Thanks for the awesome review, we are pretty stoked on the Tote bag too!