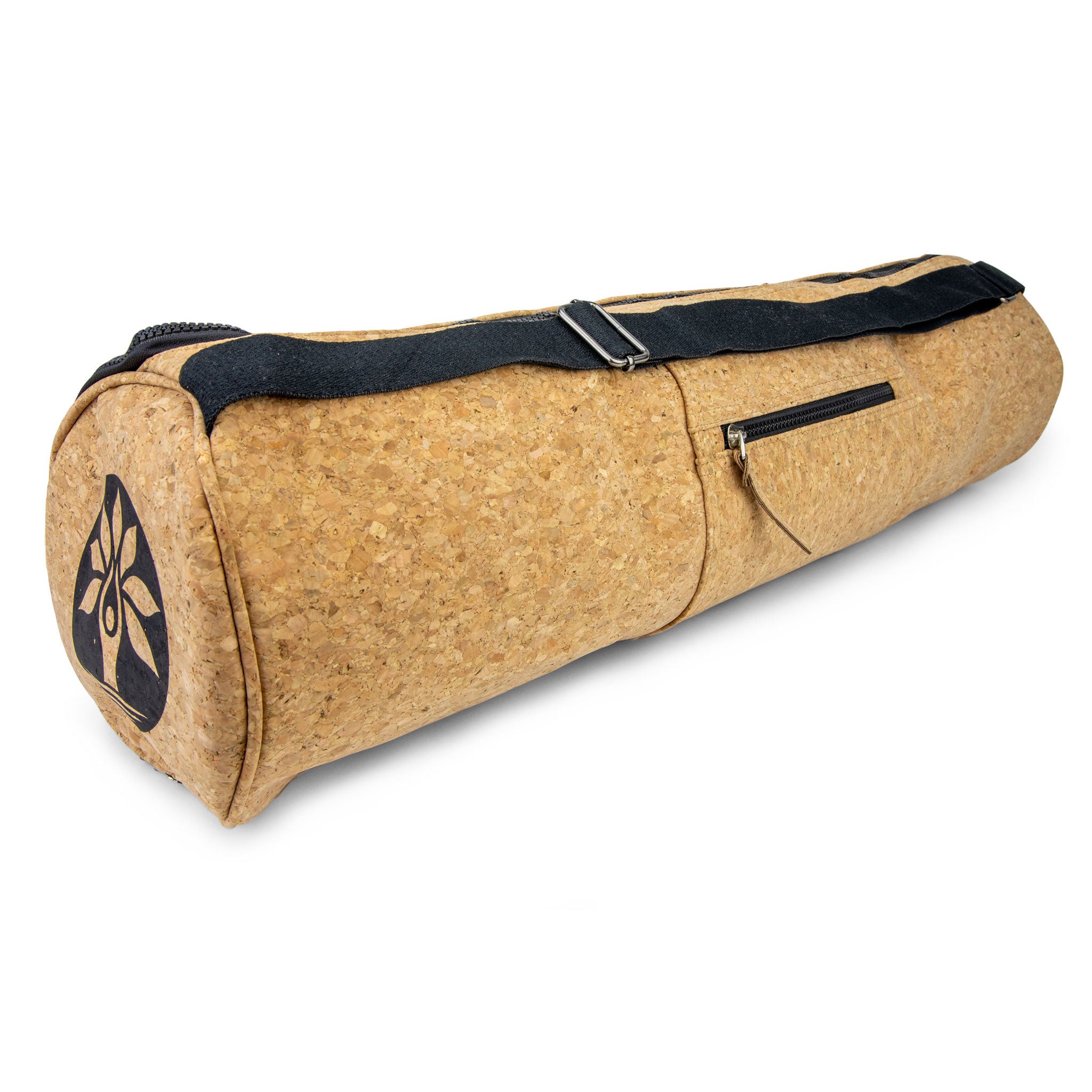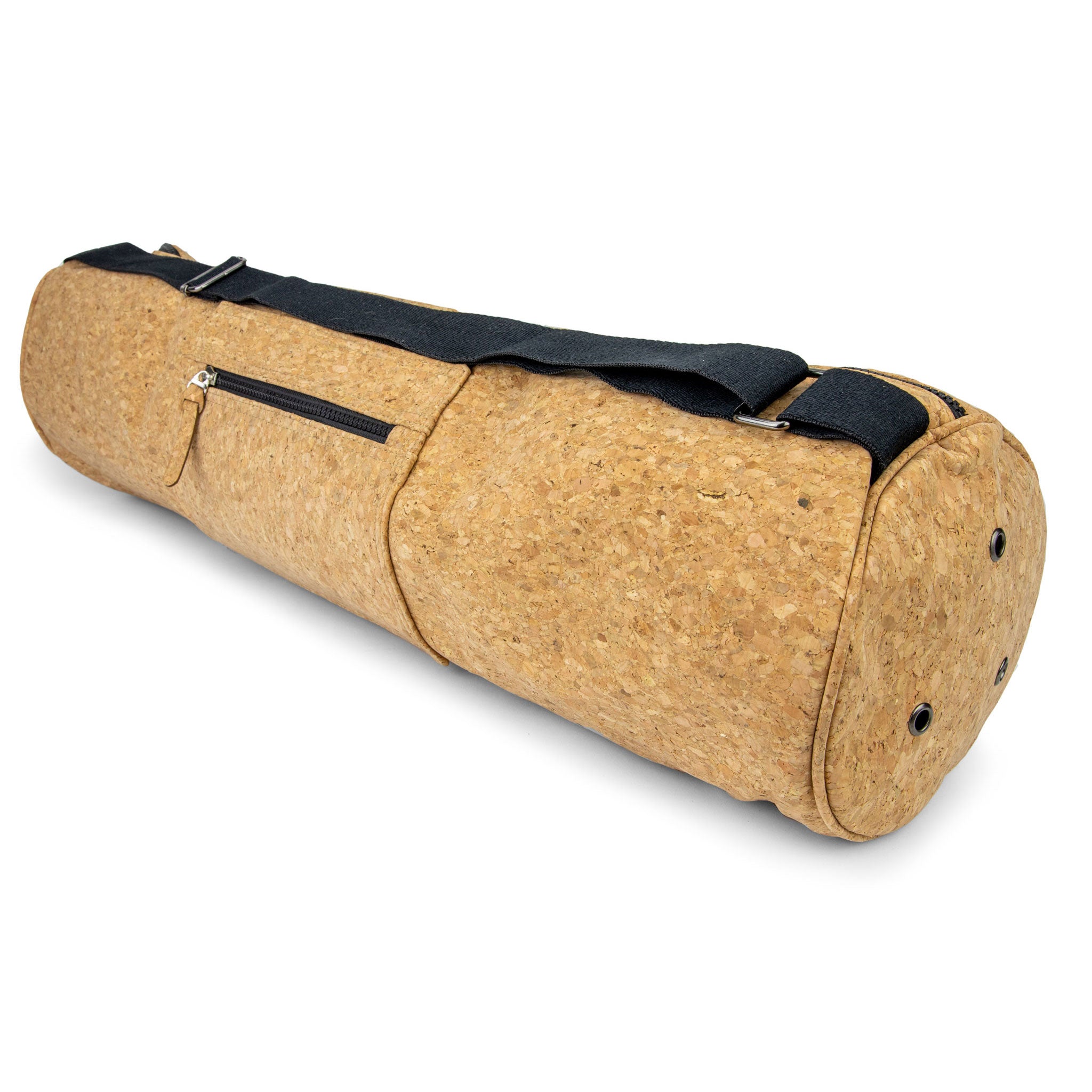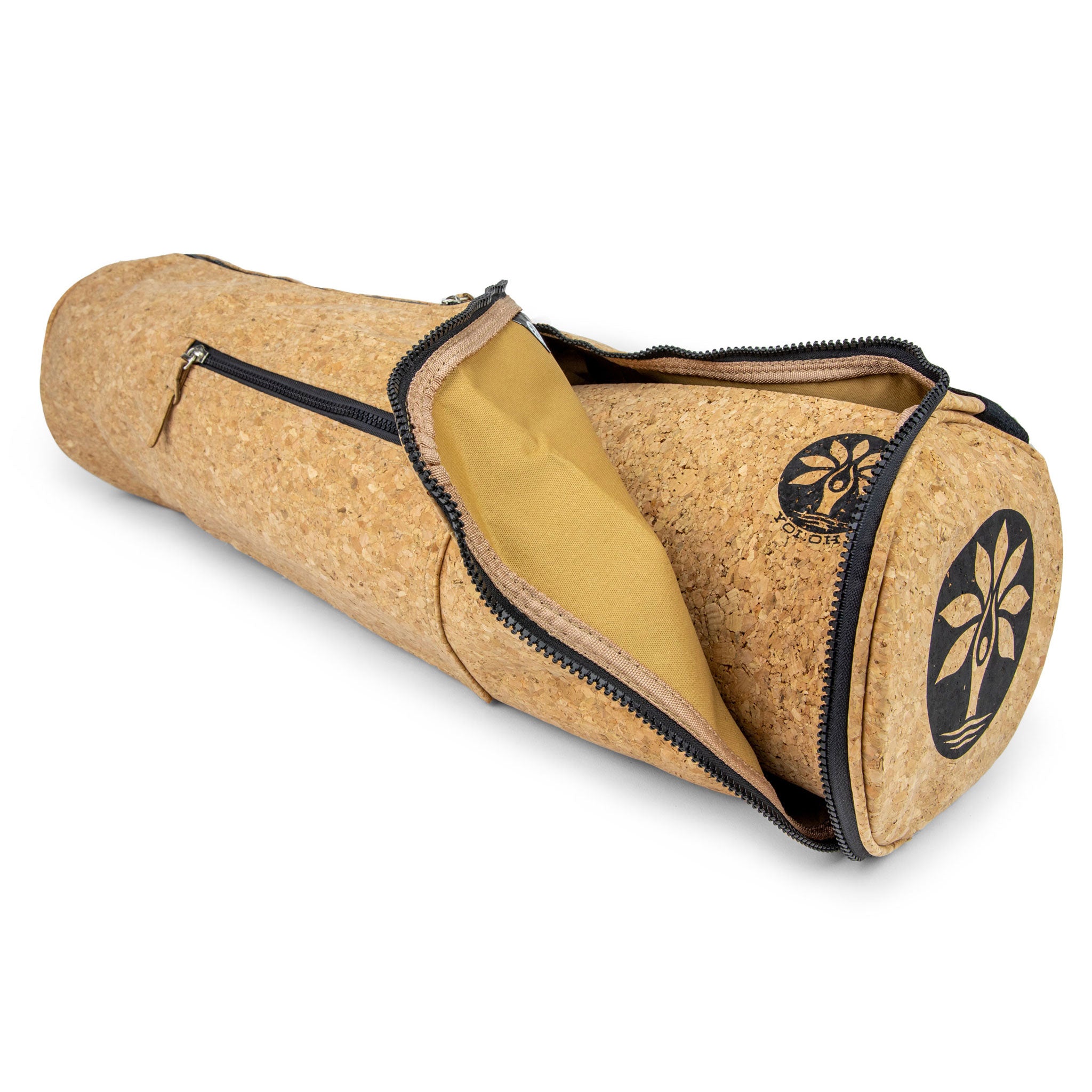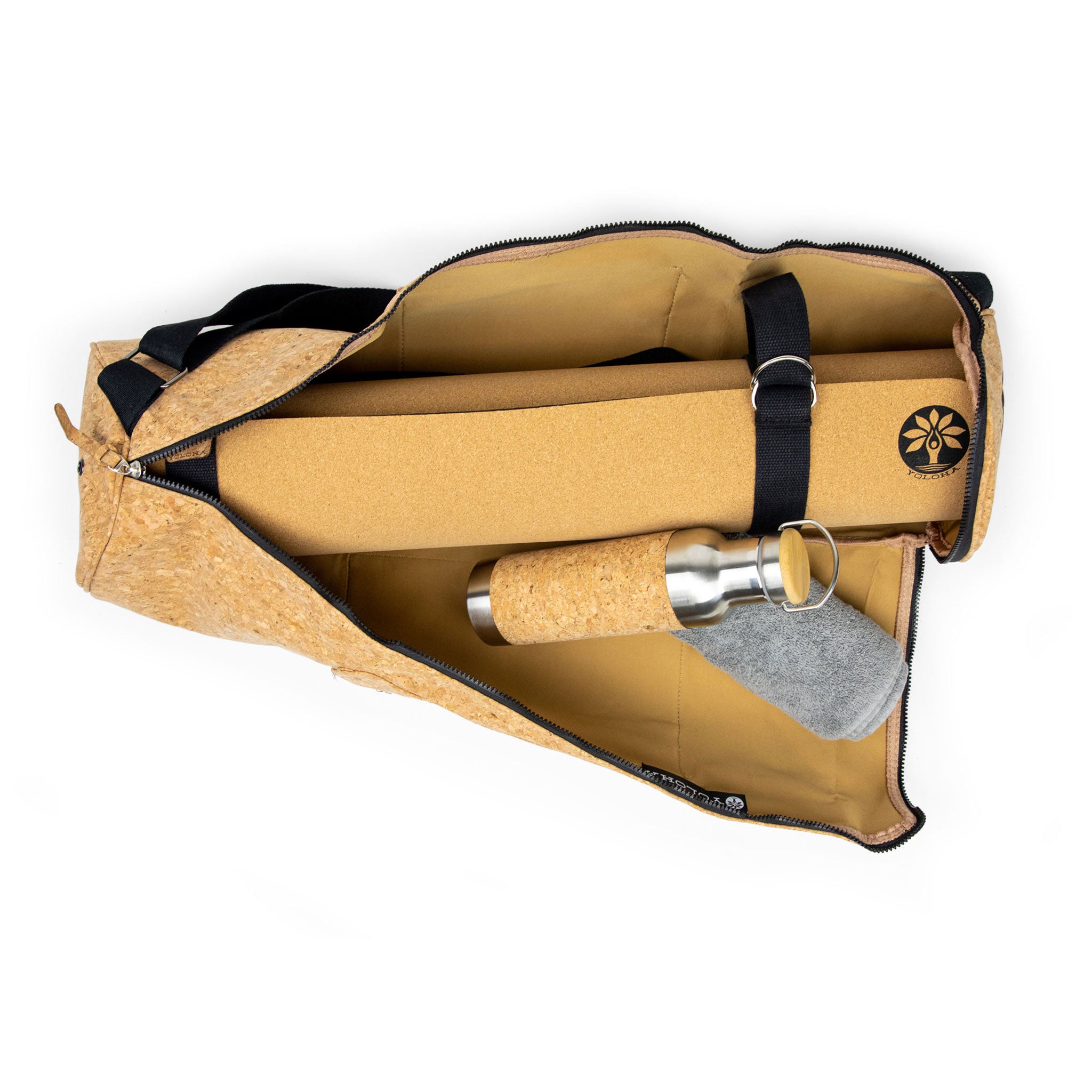 Cleverly designed yoga bag to support your active lifestyle. Handmade using natural cork which is easy to clean and extremely durable. A roomy interior fits mats up to 28 inches wide plus extra gear. Includes two separate outside pockets for valuables. Features a "J-Zipper" so you can quickly remove your mat from the bag without completely unzipping and a fully adjustable cotton strap for every body size. Built for sweaty gear with triple grommet holes in the bottom to let your gear air out and nylon lined interior that won't absorb moisture.
7.5" diameter | 28" long | 1 lb.
Pocket sizes: 9"w x 7"h & 12"w x 7"h
Made with extremely durable natural cork.
Easy to keep clean with nylon lined interior.
Triple grommet holes to allow air flow.
Adjustable cotton strap.
J-zipper to quickly remove your mat.
100% vegan product.
Free shipping on USA orders over $175.
Return shipping is FREE within 30 days for all USA states excluding Alaska, Hawaii and USA territories.
Lightly spray exterior and interior with Yoloha cleaner or natural cleaner and wipe down when needed. Washing machine safe on gentle cycle and cold water. Do not use bleach. Allow to air dry.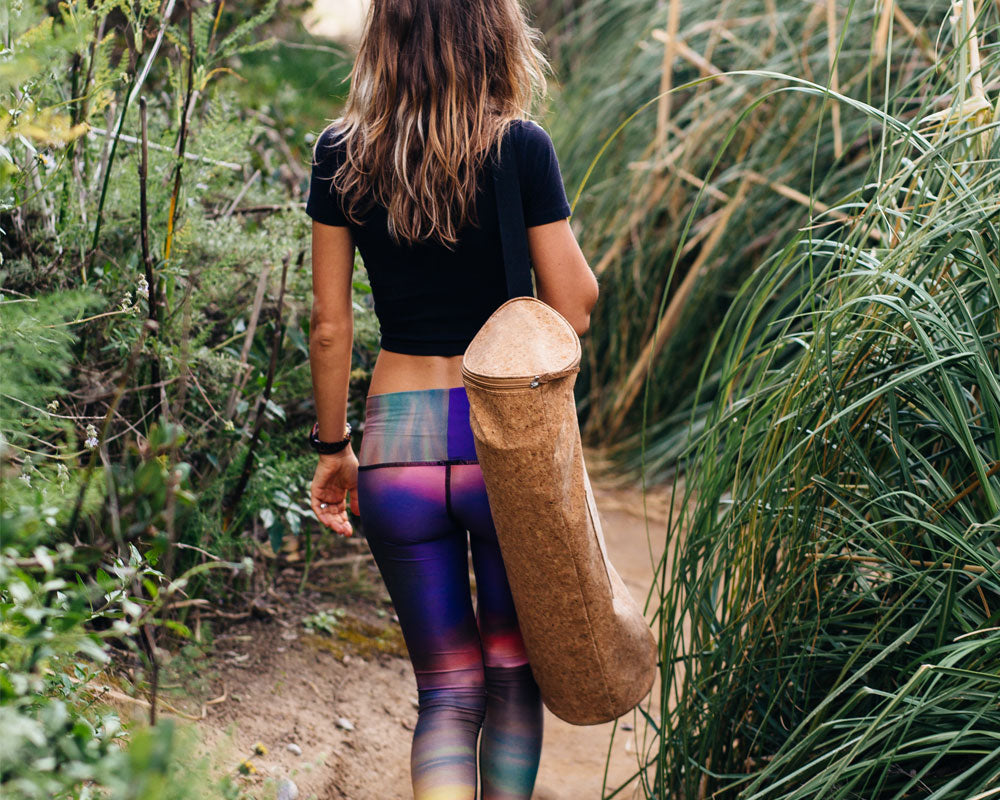 designed for your active lifestyle
Protect your yoga mat and gear on the go with a sustainably made cork mat bag. Built to last using natural cork, rugged zippers and a nylon lined interior.
Bag
The bag is perfect with the mat ordered . I love the fact knowing the items are toxic free.
Thanks for the kind words, Edith!
Great bag
Love this bag. This is my second purchase of this bag. Bought one a few years ago and it fell apart and started peeling. I still used it until the strap completely broke off. Finally purchased another one, hopefully it will hold up better
Thank you for your review Candice! We're happy to hear that you're enjoying the Cork Yoga Mat Bag. We hope that it will last longer than the last one. ❤️
Beutiful bag spacious love it..
Yoga Mat Bag
Perfect way to carry and store your mat. Enough room for your mat to be loosely rolled, without being too bulky, very lightweight with two exterior zippered pockets. Beautifully crafted. Bought the mat, used my carry strap for fist few outings. Decided I love the mat and that she deserved a proper home. (Yes, I assign pronouns to inanimate items, my YOLOHA mat is a she, no judgement, Namaste 🙏🏼) The mat and carrier are 5/5. Thank you YOLOHA for making such beautiful, sustainable, earth friendly products 💟☮️
Worth Every Penny
So lightweight, yet durable. So glad I bought it!
Thanks for the awesome feedback, Melanie!
Nice bag. Big pockets. Cute look