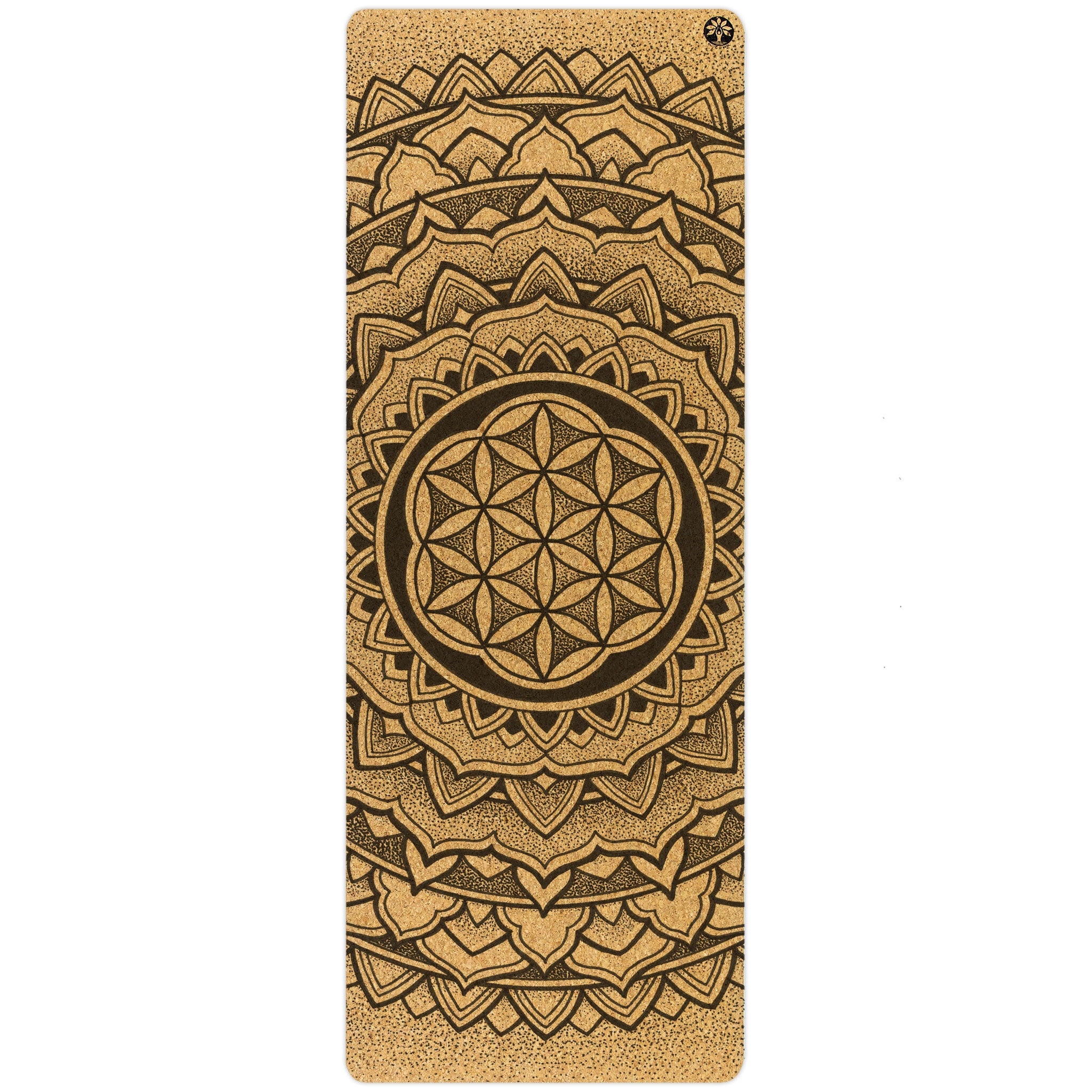 Earth Rest Nomad Cork Yoga Mat
Meet our extra light and ultra versatile yoga mat. A premium layer of eco-friendly cork provides a non-slip and antimicrobial surface that is easy to care for and maintain. A luxuriously dense foam base, free of PVC's and latex gives added comfort and support. If your practice takes you to the local studio, beach, a mindful hike or on your next big adventure the Nomad will be there for you.
4mm thick | 2.5 lbs. | 4" rolled
Non-slip dry to medium perspiration.
Lightweight and portable yet grounding.
Versatile. Great indoors or outside.
Always lays flat, will never slide or bunch up.
Easy to care for and keep clean.
No PVC's, latex, plasticizers or rubber smells.
100% vegan product.
Free shipping on USA orders over $175.
Return shipping is FREE within 30 days for all USA states excluding Alaska, Hawaii and USA territories.
Lightly spray with Yoloha mat cleaner or natural cleaner after use and lay flat to dry.
Grip Tip: Cork increases grip when wet. Use our grip spray or sprinkle water on your mat where your hands and feet go before practice for extra traction.
nomad
Lightweight and Versatile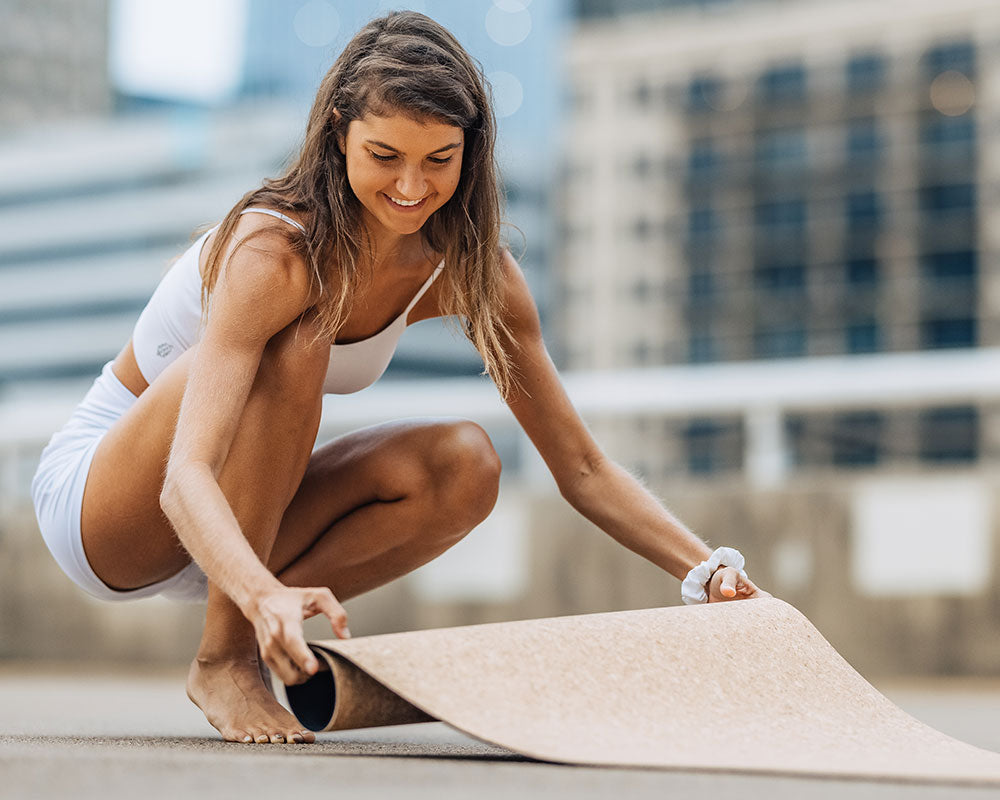 Goes anywhere you do
The Nomad features a premium cork surface made extra thin, allowing for greater portability and versatility. Super easy to maintain and keep clean.
Performance Done Naturally
Features a smoother take on our traditional cork surface yet with no sacrifice on grip which increases with moisture. Feel grounded and confident in any yoga practice.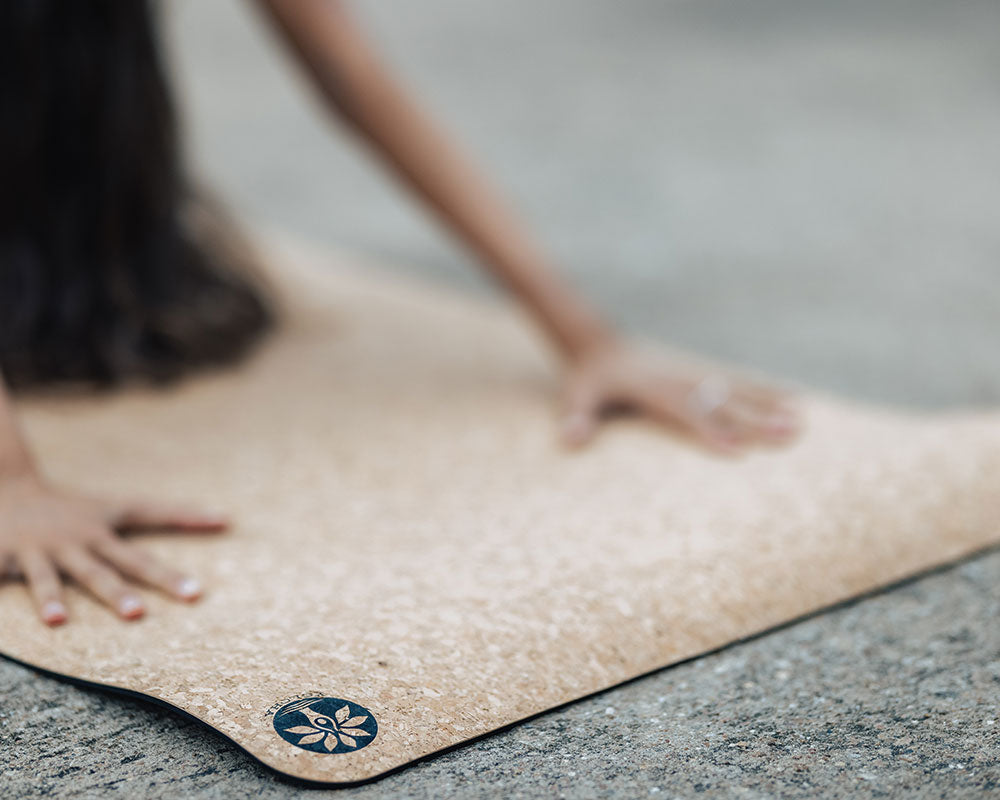 Lightweight Mat for Nomads
Nice lightweight backup yoga mat. So far it doesn't slip. How long it lasts remains to be seen.
Hi Sara. Thanks so much for taking the time to review your mat!
Nomad cork mat
Great mat. Very comfortable and doesn't slip
Thank you so much, we are so happy to hear you are enjoying the Nomad's great grip!
Great travel mat
I got this mat to take with me while I travel, and it is perfect for that use. The mat is incredibly light, and easily fits in airplane overhead bins. I typically use the unity mat for daily practice at home, so I really liked how smooth this mat feels. I do not think it is sturdy enough for my daily, hot, power yoga practice, but it really is perfect for travel.
Thanks for the great review Kristie! We're glad you like the Infinite Transformation Nomad Cork Yoga Mat! ❤️
Great mat
Perfect for outdoor stretching. Good choice if looking for something portable and easy to wipe down though and I believe should not smell because cork is antimicrobial
We're so glad you are loving your Nomad mat!
follow up to my first review on my new Nomad matt
Important to note --
Mat comes with a card that instructs you to always store your mat flat. Disregard that as a firm suggestion and just dont keep it in the car, near heat, or rolled tight -- cord does get rolled cork side out.
I am really pleased with this mat now that I have disregarded the flat storage instructions.
I have very moist hands and feet -- tried socks, gloves, and yoga towels and found each helped but I had to still work my muscle energy into stabilizing during my class.
No longer a problem with the cork mat. This is so perfectly amazing. My hands and feet are not stuck to the mat but ground now for the first time making my body relax in my poses.
I used to wonder why the instructors said that downward dog was a rest pose. When I was slipping, it was hard work and continuously draining my energy.
With a cork mat, no slip and slide and now downward dog is my peace.
if good contact is a problem for you during yoga, get one of these mats.
It is such a game changer! Thank you for sharing your experience, Donna!
Love These Yoga Mats!
So many reasons to love these cork yoga mats. They are easier on the knees during our practice. The cork prevents sweaty slipping. They smell good. Super cool designs. We also get complements on them when we walk into a class. Definitely recommend!
Thanks for sharing your amazing experience with us Genine! Enjoy ❤️