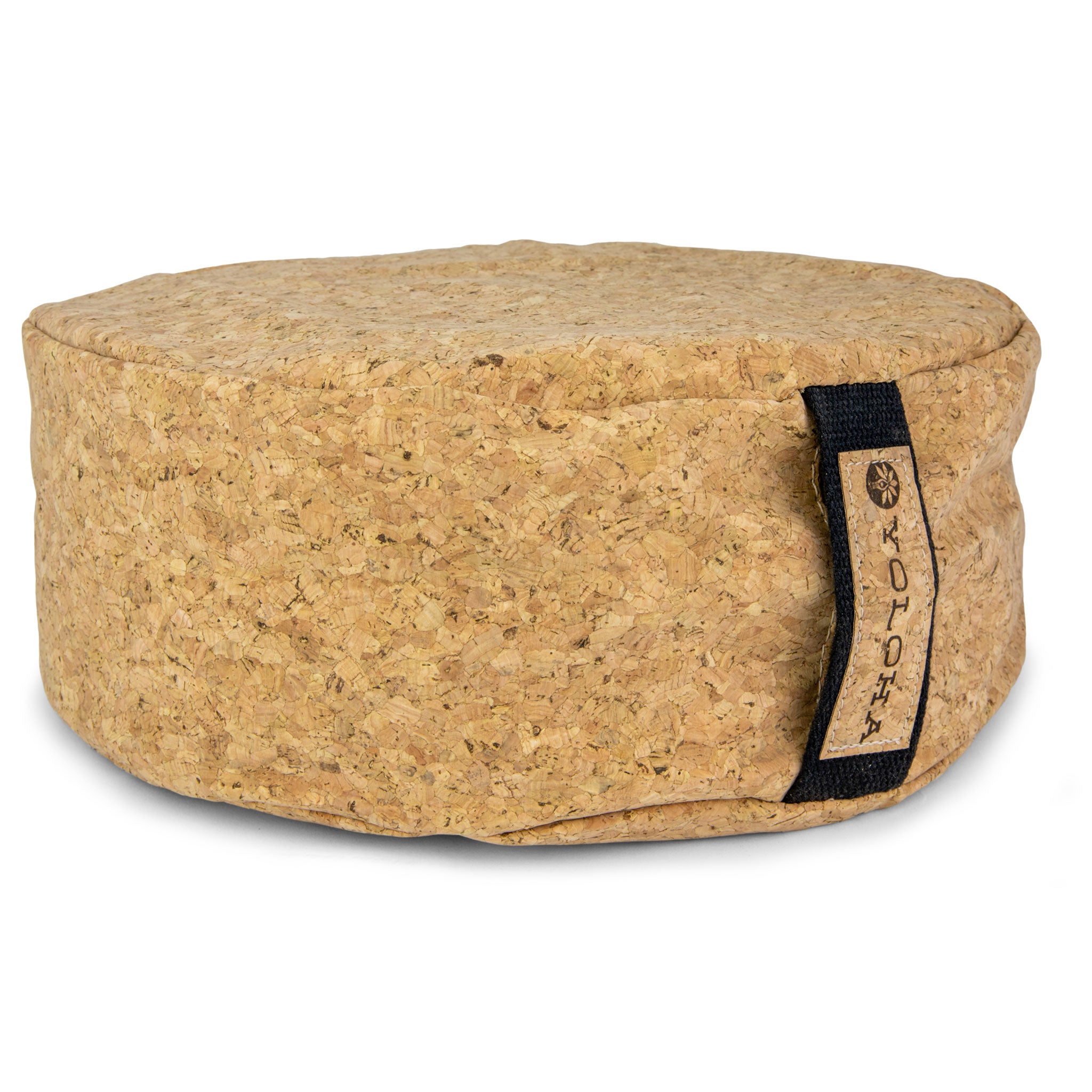 Our premium cork meditation cushion is handmade from sustainable cork fabric and recycled cork filler. Cork provides a warm, soft, lightweight cushion which contours nicely to your body. Naturally resists odors and mold. Double-stitched with care for long-lasting comfort and mindfulness on the go.
13" width | 5.5" height | 2 lbs.
Antimicrobial and easy to clean.
Handmade with premium cork fabric.
Lightweight and portable yet grounding.
Filled with recycled cork granules.
No PVC's, latex, plasticizers, or rubber smells.
100% vegan product.
Free shipping on USA orders over $175.
Return shipping is FREE within 30 days for all USA states excluding Alaska, Hawaii and USA territories.
Lightly spray with Yoloha mat cleaner or natural cleaner when needed.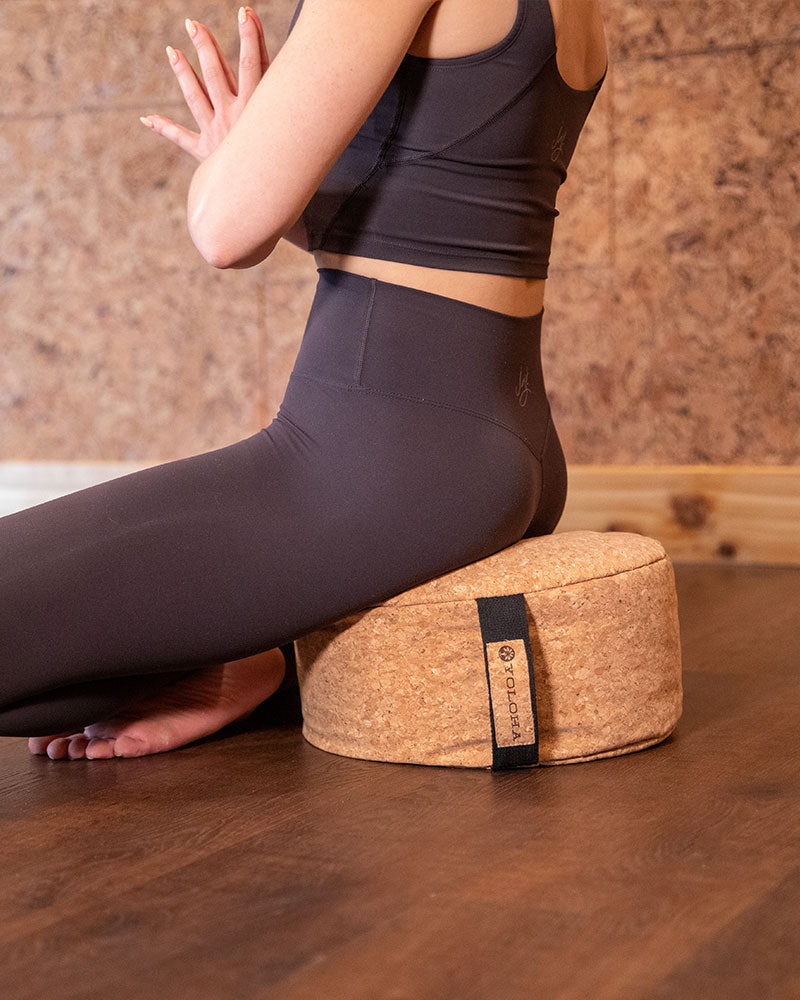 Natural Comfort
Cork provides a warm, soft cushion which contours nicely to your body. Handmade using heavy duty cork fabric with double stitching to ensure the highest quality and longevity.
Built for the journey
Cork is naturally antimicrobal, resisting odors and mold, making care a breeze. Created for portability with a lightweight design and convenient soft cotton handle.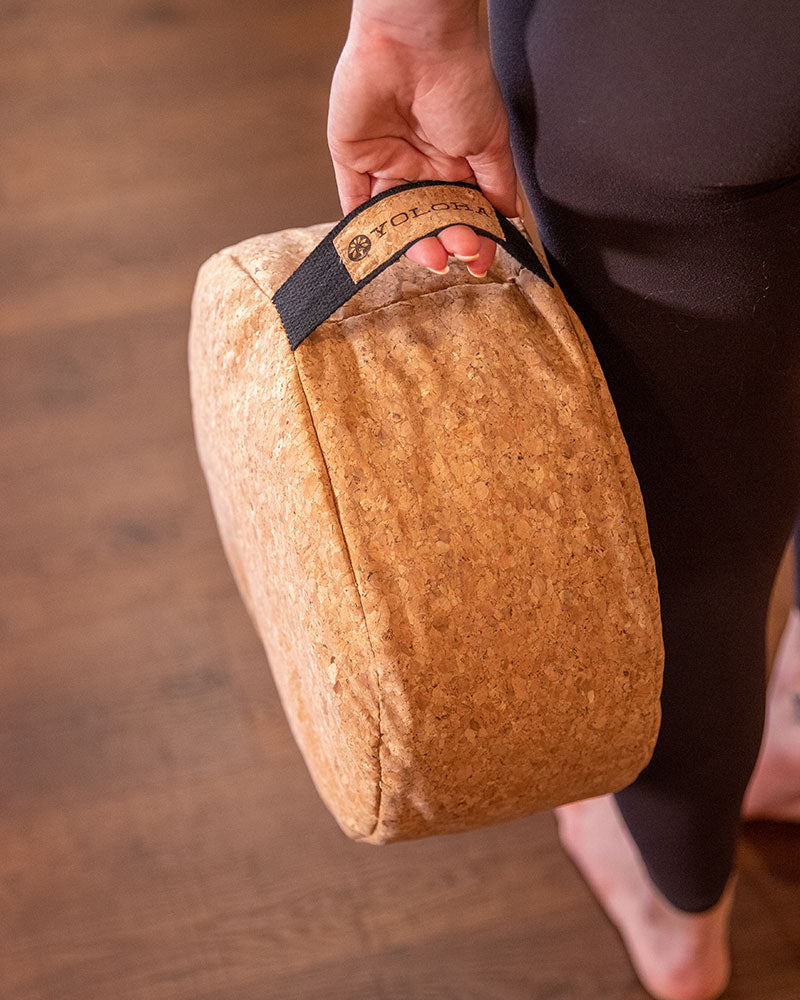 Love It
It is well made and holds its shape. It's comfortable, and I can take it anywhere.
Thank you for the great review Marguerite! We're so happy you love the Cork Meditation Cushion - it's perfect for any meditation session. ❤️
What I wanted
Happy to have added this to what I use.
We are so glad you are loving your meditation cushion, Jeff!
Sturdy
Cushion is sturdy, yet comfy. Also a good height off the floor. Love that it's non toxic. I don't smell any strange odors - it's great!
This is amazing to hear, Lui!
Really enjoy my purchases👍🏼
Stoked to hear that, Debra!
Helpful for the inflexible
I have started yoga to work on flexibility, and find it very difficult to sit on the floor in a cross legged pose. This cushion gives me the support I need while I work on improving my flexibility and health. It is firm and supportive and doesn't slide around like sitting on pillows do.
That's wonderful to hear! Thanks for the feedback :)
Pretty good.
Super light so its not much of a hassle to move around or take somewhere aside from it's bulk. Unfortunately its not much more comfortable than just sitting on a block. I am hoping with use the filling will break up more and be closer to the comfort of a traditional buckwheat husk filled version.