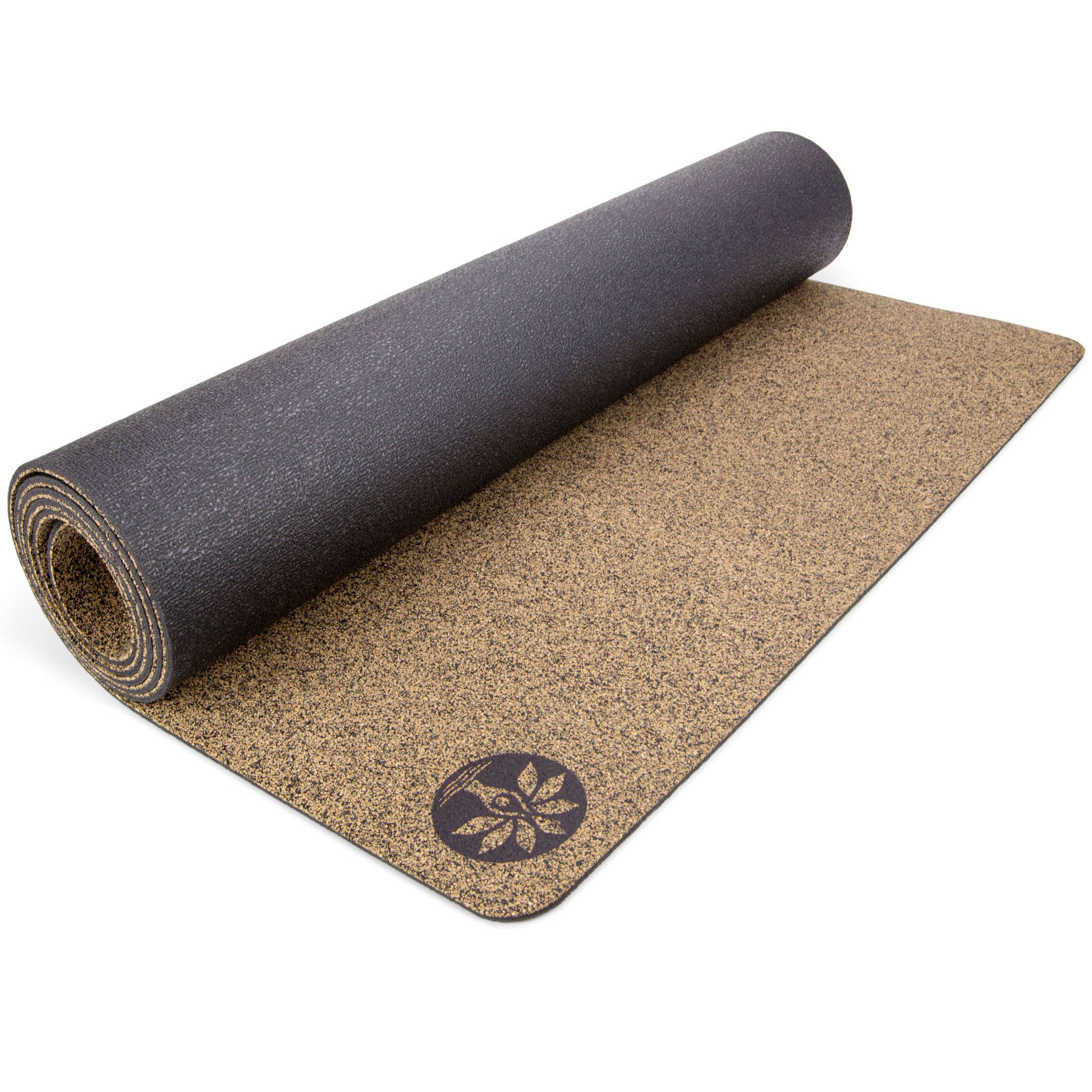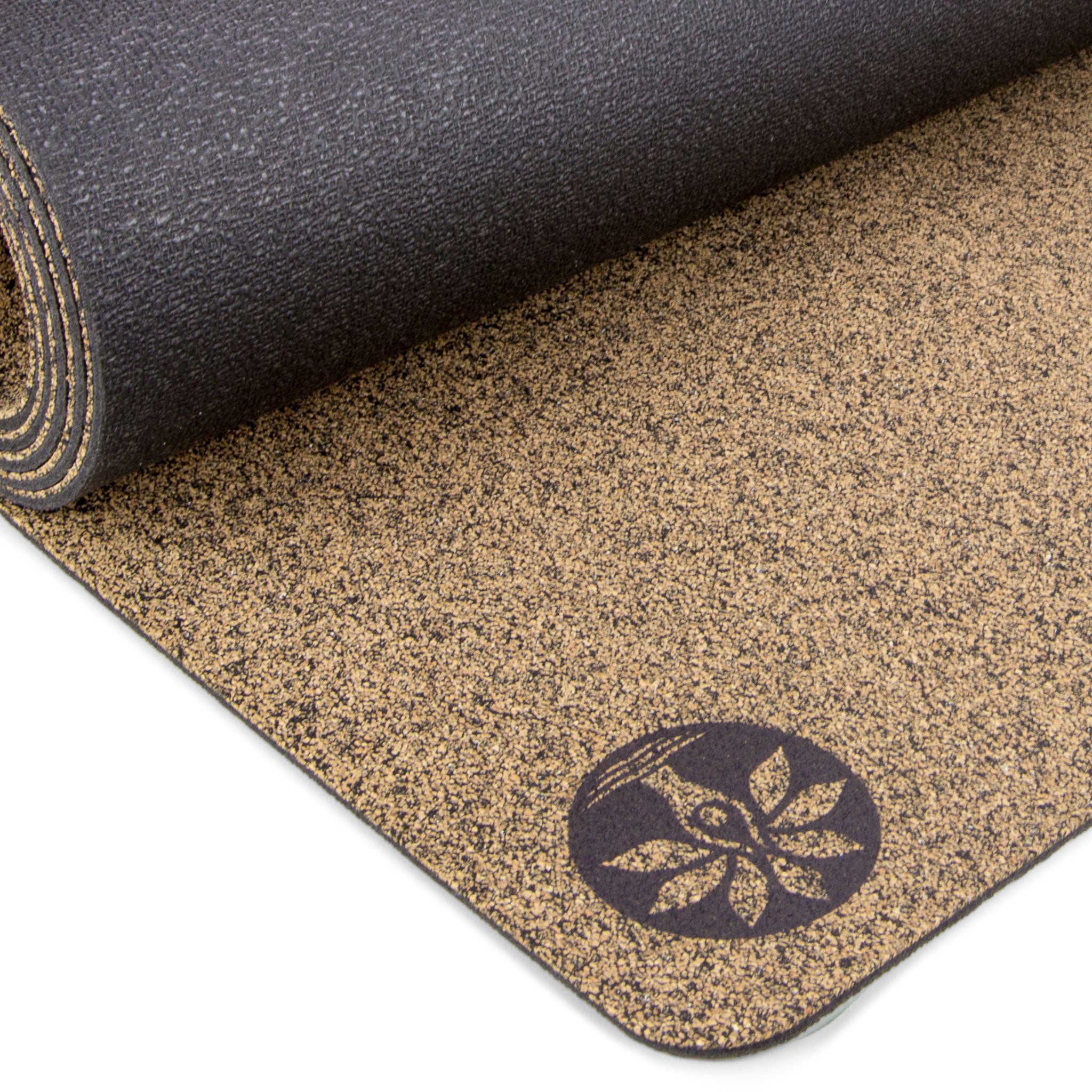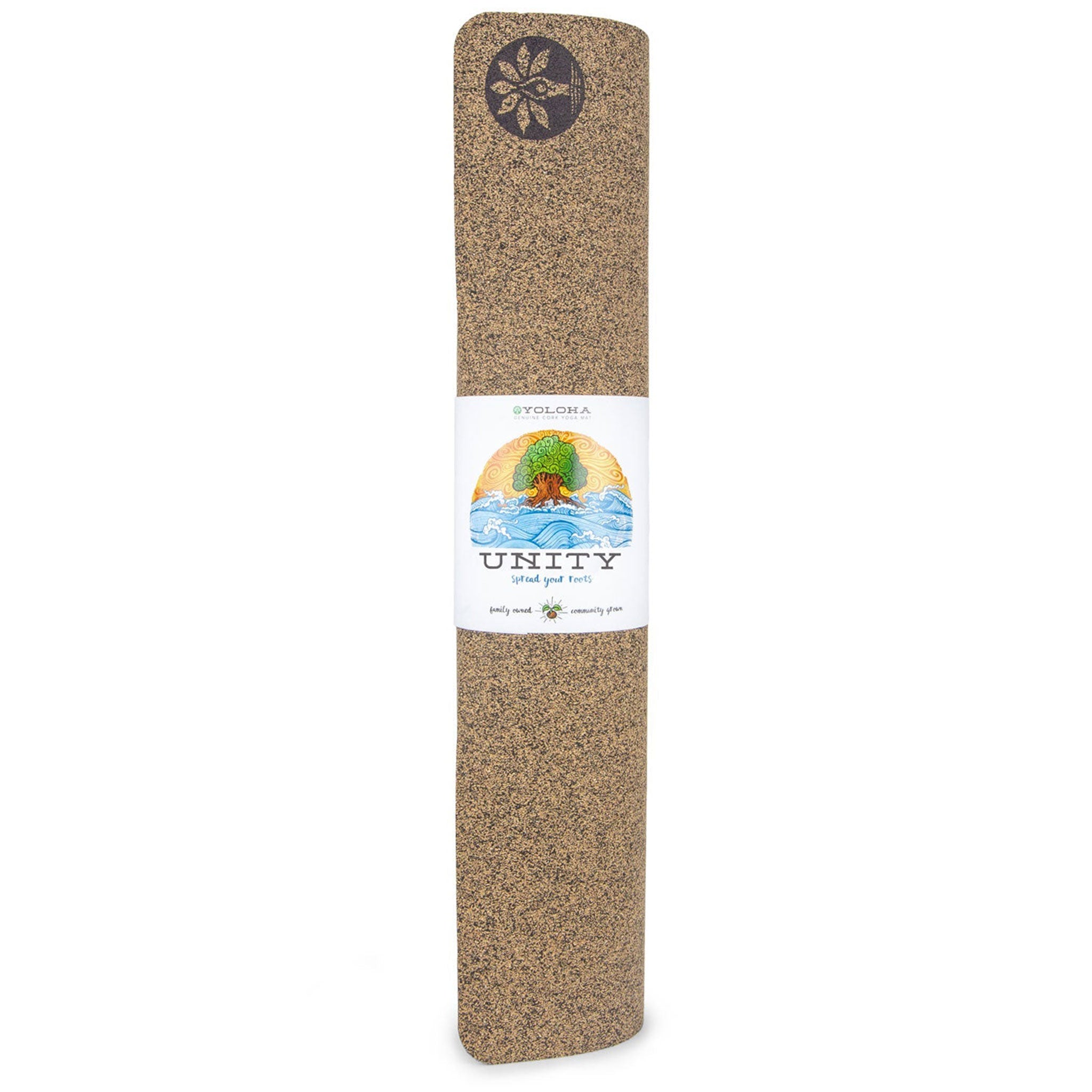 The Unity was created to withstand intense sweating and vigorous practices. Our unique blend of natural cork and recycled rubber provides serious grip performance dry or wet, optimum durability and low environmental impact. At 6.5mm thick, the Unity will support you in any practice from a high intensity workout to a gentle flow. Hand crafted responsibly with 100% USA made materials and manufacturing. Discover the no slip experience and focus on one thing, your practice.
6.5mm thick | 6 lbs. | 5" rolled
Non-slip dry to heavy perspiration. No towel needed.
Build extra rugged. Designed to handle weights.
Always lays flat, will never slide or bunch up.
Easy to care for and keep clean.
No PVC's, latex and plasticizers.
100% vegan product.
USA made materials and manufacturing.
Free shipping on USA orders over $175.
Return shipping is FREE within 30 days for all USA states excluding Alaska, Hawaii and USA territories.
Lightly spray with Yoloha mat cleaner or natural cleaner after use and lay flat to dry.
Grip Tip: Cork increases grip when wet. Use our grip spray or sprinkle water on your mat where your hands and feet go before practice for extra traction.
Each Mat Is Unique. Unity's cork/rubber surface uses recycled materials blended by hand; therefore natural variations may occur.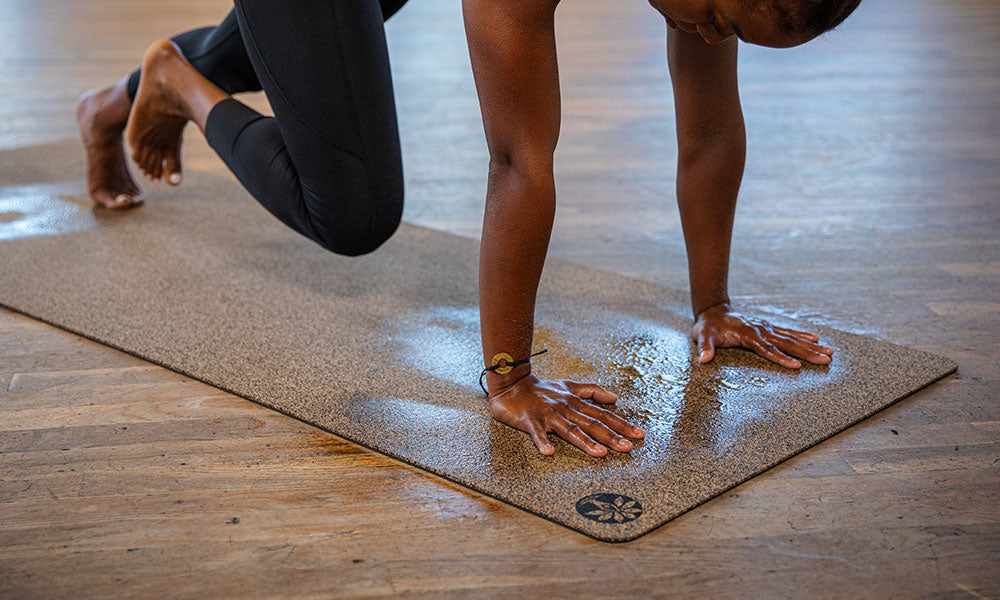 Performance Done Naturally
Extra thick recycled cork and rubber surface is designed to perform and last in any condition. Feel grounded and confident in any practice.
Cushioned Support
Our signature USA made foam is optimized for cushion, stability and energy return. Unique texture grips to any surface.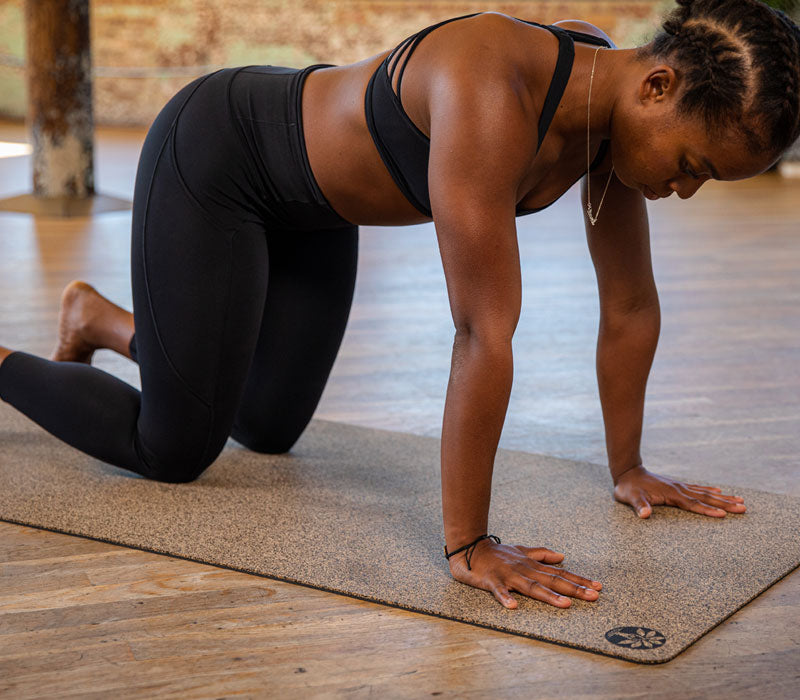 I was pretty sure I was going to love it, and I really really do. Excellent quality mat, the difference between this and my foam mat is incredible. Not as much cushion as I'm used to, but I don't miss that extra fraction or an inch at all. I feel very grounded practicing on this mat, and can move in ways and hold positions that had me slipping on my old one.
Can't recommend this mat highly enough if you're even considering it. It's pricier but the quality more than warrants the cost.
Absolutely Perfect
Great quality mat, with a gorgeous design. I got the pond of harmony one and have 0 complaints. 10/10 would highly recommend.
Thank you for the kind words A! We're happy to know that you're happy with your purchase. We hope you enjoy your new yoga mat! ❤️
BEST Hot Yoga Mat EVER
I cannot even begin to tell you how much I LOVE this yoga mat. My yoga practice has definately reached a new level (do mostly HOT Yoga and Heated Vinayaga flow classes). I would highly recommend this to anyone who wants to improve their "sweaty" yoga classes .. would definately buy it again!
Thank you for your review Tina! We're so glad to hear that you're enjoying our Balance and Unity Cork Yoga Mat - it's a great addition to any yoga practitioner's toolkit! ❤️
Best mat for hot yoga!
This mat stays grippy even through the sweatiest sessions. It allows me to get the most out of my hot yoga practice. No towel needed!
Thank you for your positive review of the Unity Cork Yoga Mat Craig! We're glad to hear that it's been a great mat for hot yoga and that you don't need to use a towel anymore! ❤️
Favorite Mat Ever!
Just received this beautiful cork/rubber mat recently and I couldn't love it more! It's the fourth mat I've purchased from Yoloha and though I'm happy with all of them, this one is my personal favorite because of it's slightly heavier weight. The design is stunning and peaceful. Highly recommend!
Thank you for your wonderful review Jenn! We're so glad you love our Harmony Unity Cork Yoga Mat! ❤️
Total awesomeness!
I have committed to advancing my practice and this mat is amazing! I've taken it to 4 hot classes - hello sweat!- and it. Outperforms my other mats by far. Plus it's totally gorgeous! I spritz mine with a little water in the hands/feet area before class and the grip is very strong. Dries quickly when laid flat after class. No sliding on the studio floor either.. Highly recommend!
Thank you for your kind words Sara! We're so glad you're enjoying our mat! ❤️
Best mat
Best non slip mat. Also one of the best feeling mats and I love how they have the extra long and wide mat as I am 6ft 3in and most mats will not cover me fully while in the split. Love it!
We're so glad you like the Unity Cork Yoga Mat Kaemon! It's a great mat and we're happy to hear that it's also one of the best feeling mats out there. Thanks for your feedback! ❤️