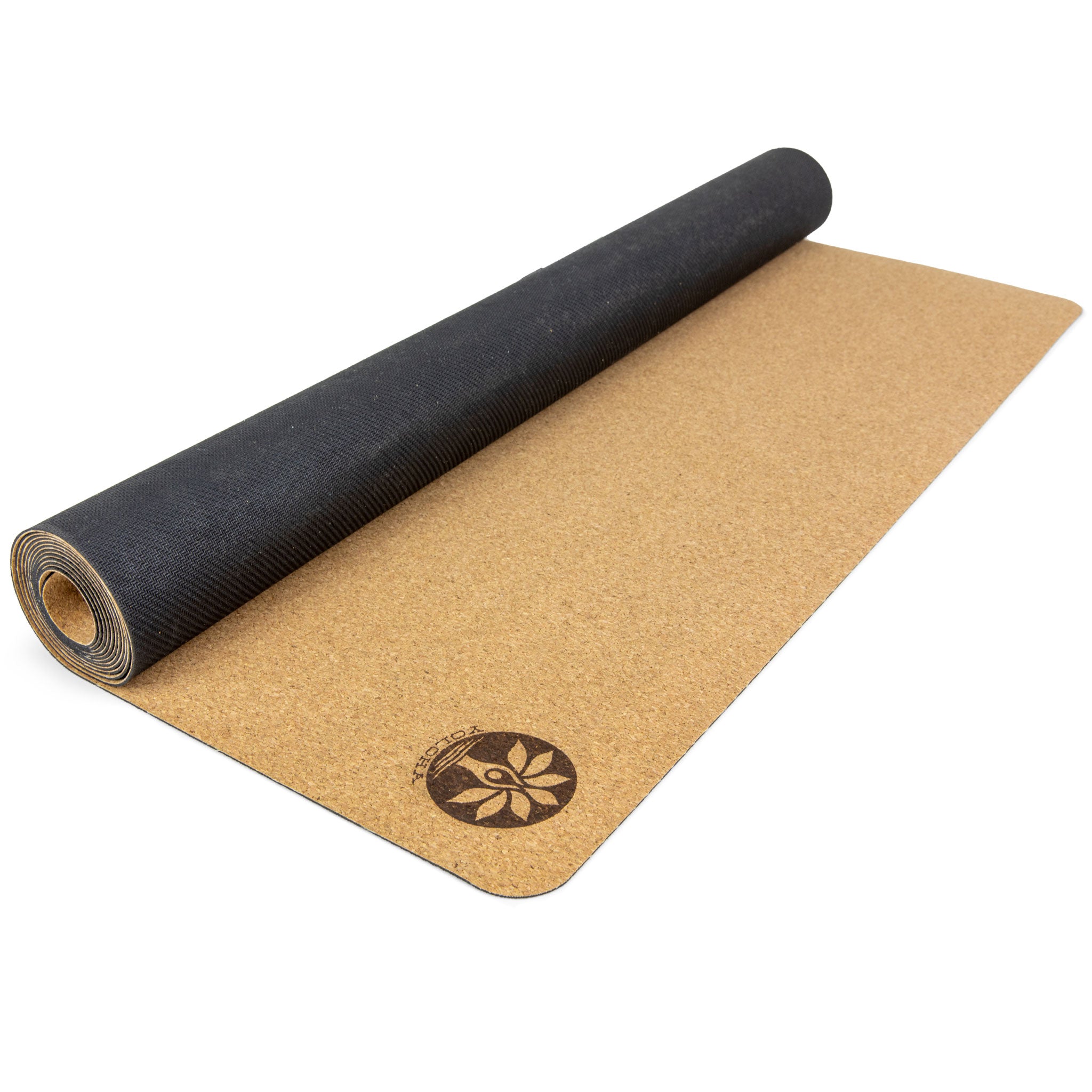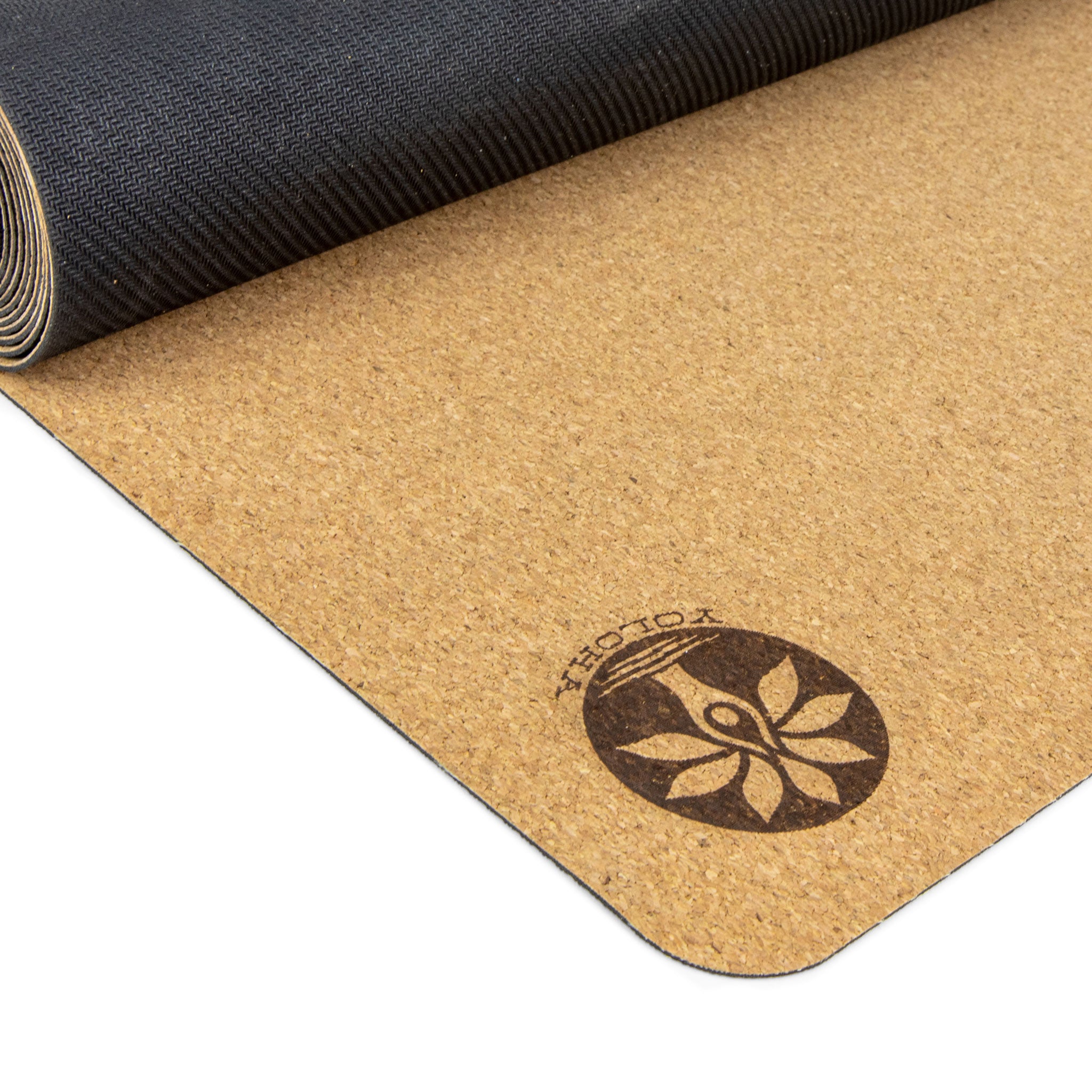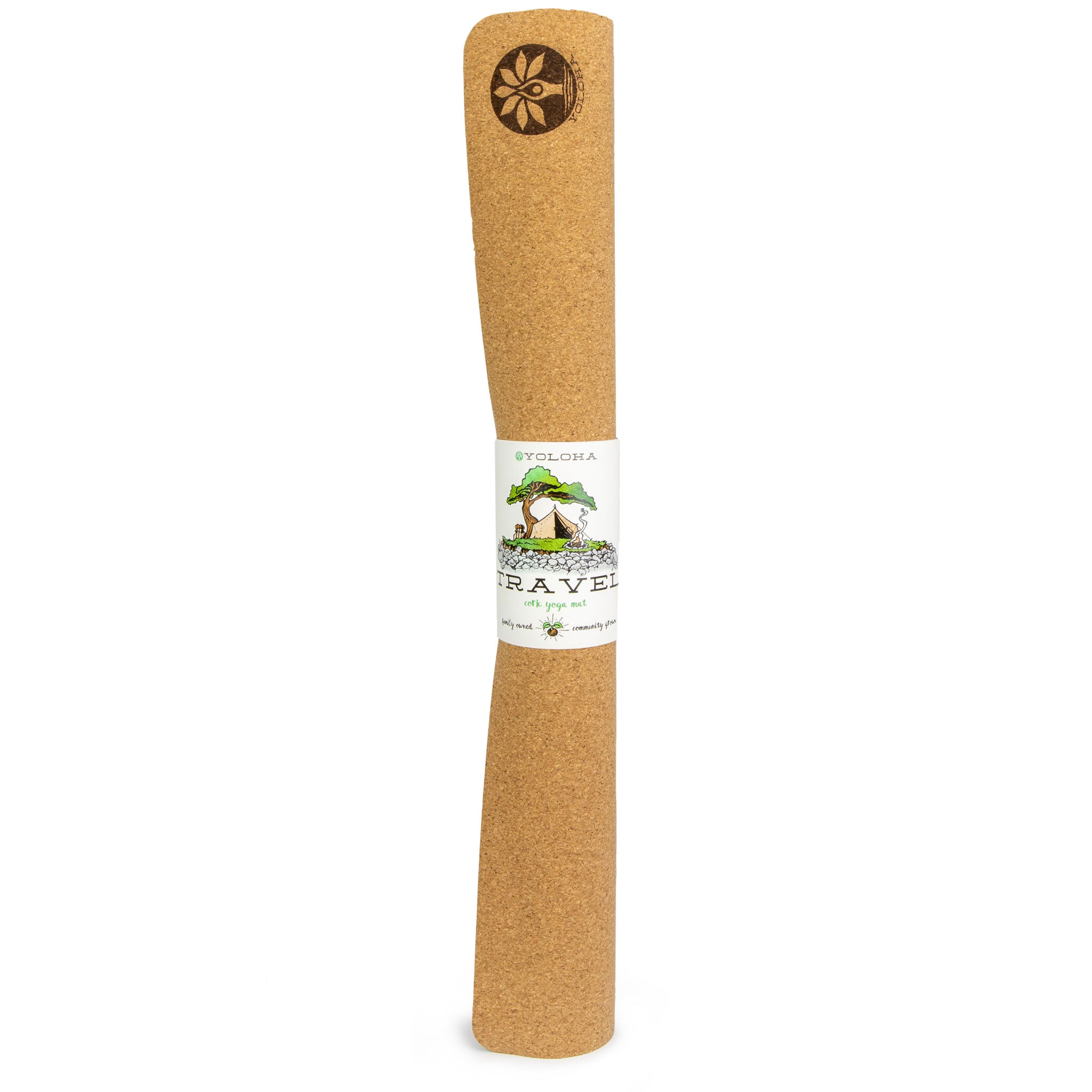 Meet the most portable cork yoga mat ever created. We took our best-selling Nomad and made it extra thin (1.5mm). The Nomad Air is designed to fold or roll making it an extra compact mat that you can take with you anywhere you go.  Features a premium layer of eco-friendly cork on top for a non-slip and antimicrobial surface that is easy to care for and maintain. A thin natural rubber bottom for unmatched durability that grips to any surface. If your practice takes you to the local studio, beach, a mindful hike or on your next big adventure the nomad air will be there for you.
1.5mm thick | 2.5 lbs. | 2.5" rolled
Non-slip dry to medium perspiration.
Can be folded or rolled.
Lightweight and portable yet grounding.
Versatile. Great indoors or outside.
Always lays flat, will never slide or bunch up.
Easy to care for and keep clean.
Cork surface stays cool under sunlight.
100% vegan product.
Free shipping on USA orders over $175.
Return shipping is FREE within 30 days for all USA states excluding Alaska, Hawaii and USA territories.
Lightly spray with Yoloha mat cleaner or natural cleaner after use and lay flat to dry.
Grip Tip: Cork increases grip when wet. Use our grip spray or sprinkle water on your mat where your hands and feet go before practice for extra traction.
Nomad Air
Meet the most portable cork yoga mat ever created.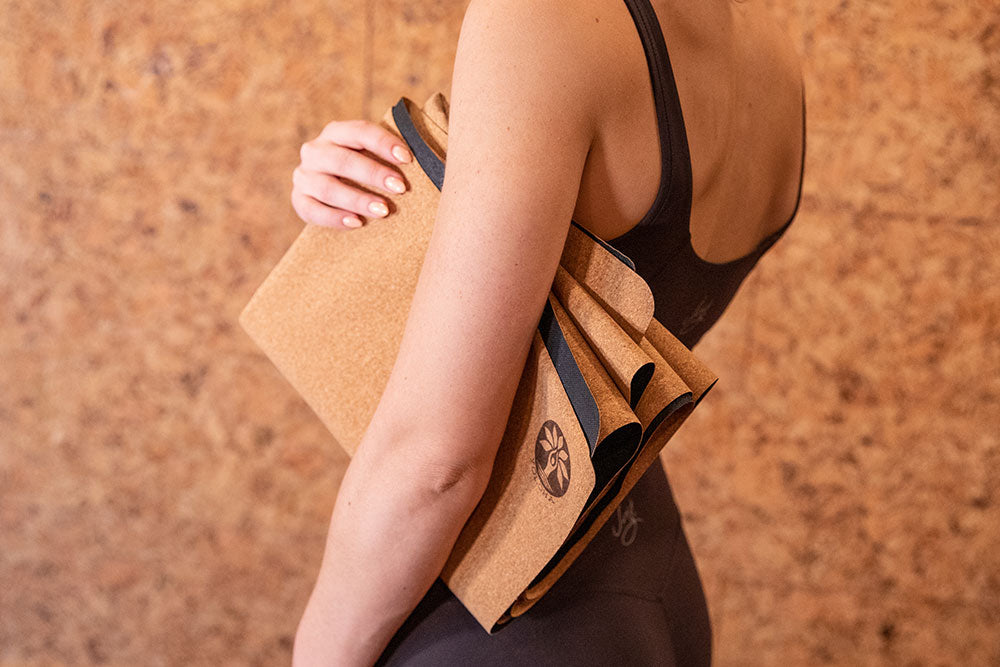 Fold and Go
Combining a premium layer of cork and natural rubber, the Nomad Air can be folded for extra portability without sacrificing grip or durability.
I like it a lot
I wanted something lightweight for traveling and this is perfect. does the job well.
Thank you for your review C! We're glad to hear that you like the mat and it works well for your needs.❤️
The grippiest Mat I've ever had!!!
I love this mat because the rubber ones I've had in the past are never grippy enough. The only thing I wish it had was a tiny bit more padding because doing yoga on a hard surface is really hard on the knees.
Thank you for your review Kristen! We're glad to hear that the Nomad Air Cork Yoga Mat is the grippiest mat that you've ever used. We would love to see a tiny bit more padding added to the mat so that it is even more comfortable for yoga. Enjoy ❤️
Great travel mat!
I use this mat to take with me when working with fitness clients outside my home. Placed over carpet, another mat, or a soft surface it's wonderful. Spraying it with water makes it absolutely NON slippery, which is my favorite attribute.
Thanks for the great feedback, Janet!
Easy to carry
It is an easy to carry and travel with yoga mat. Maybe not as cushiony as the classic one, but still perfect for daily yoga.