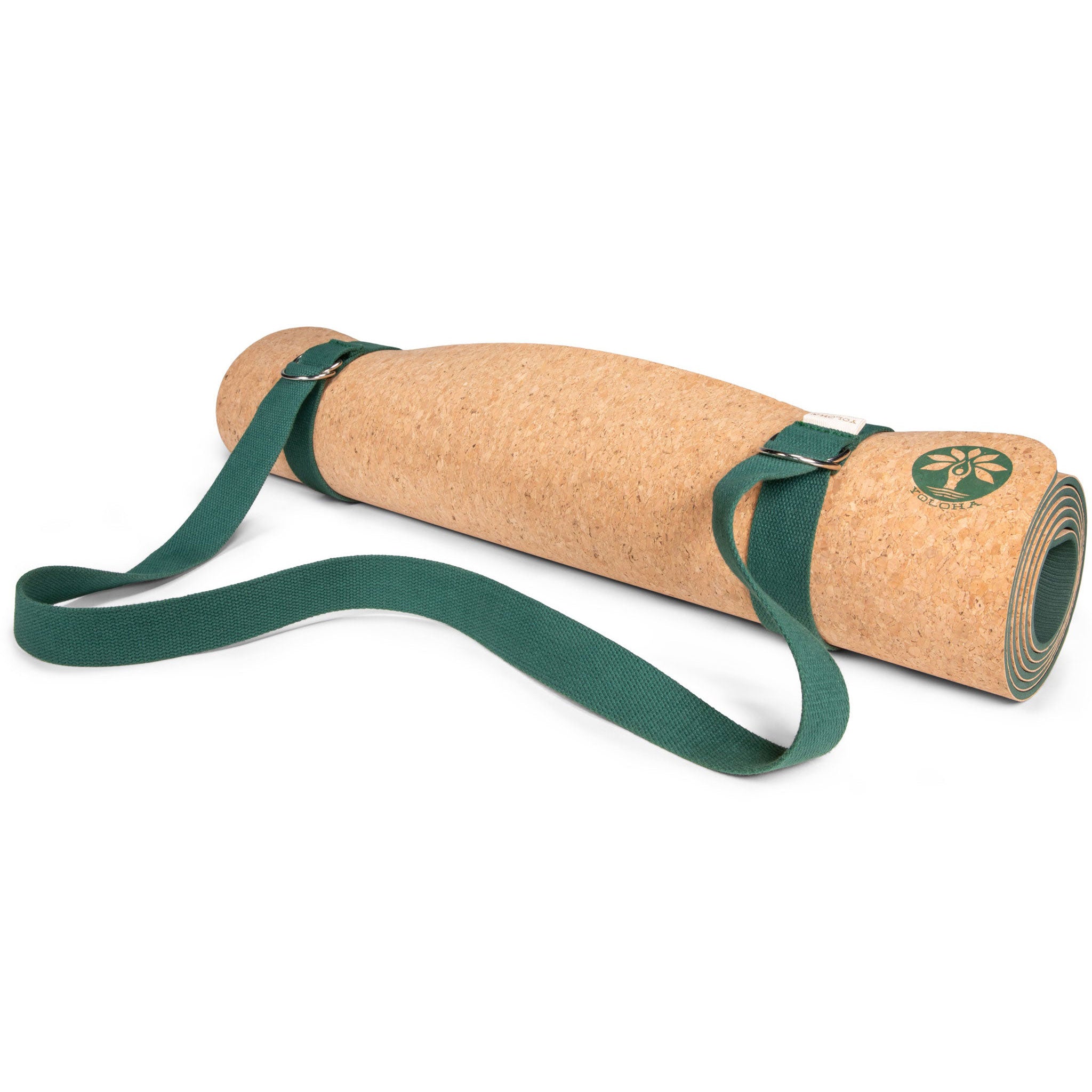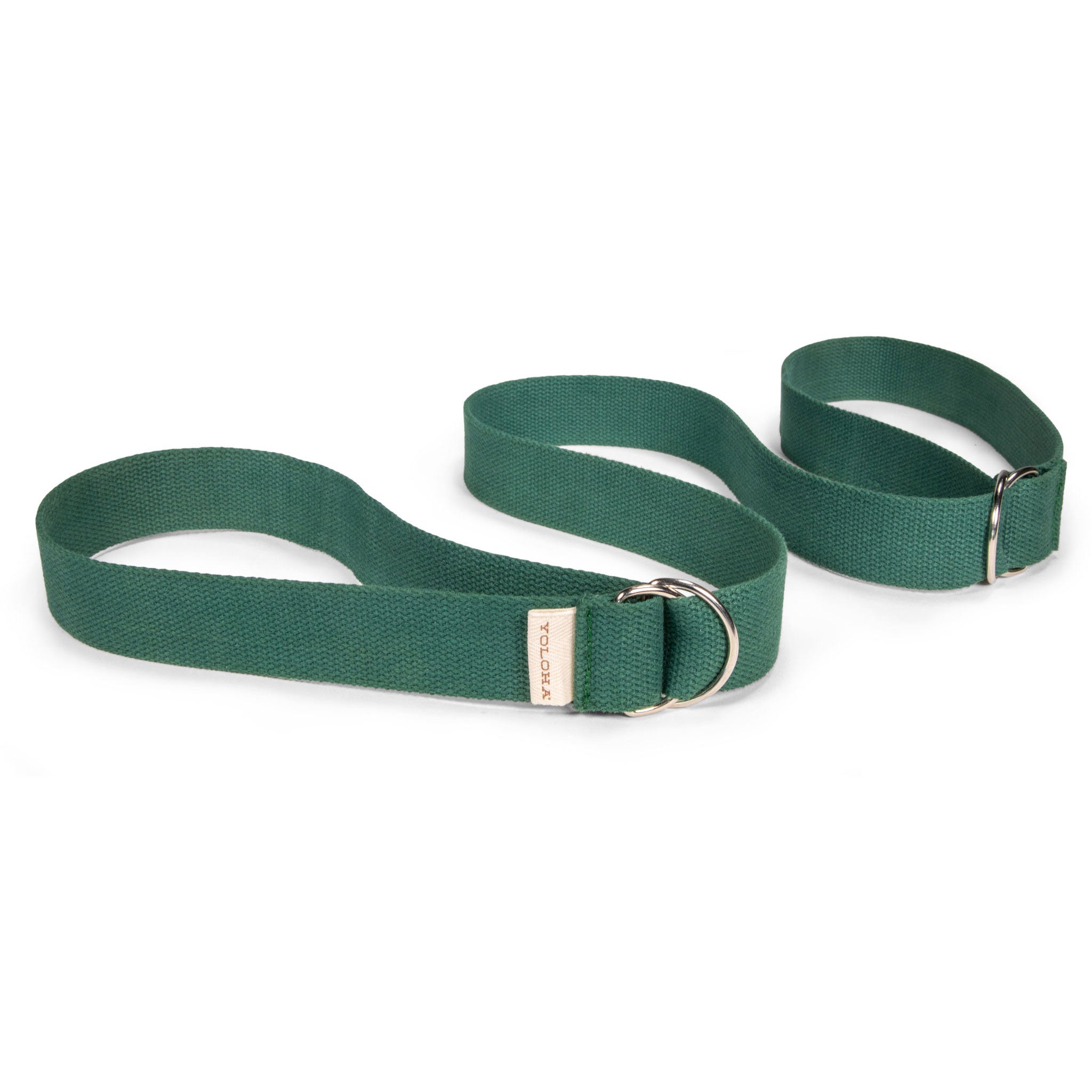 Green Sling and Mat Strap
This Green Sling and Mat Strap is a must-have accessory for your yoga mat. Handmade using natural cotton, this USA-made strap is both durable and multi-functional. It can be used as both a carrying tool for your yoga mat and a stretching tool, with dual d-rings locking the mat in place and preventing it from being pinched during stretching.
Length Flat: 6 ft. | Webbing width 1.5 in.
Soft and sturdy cotton webbing.
Dual stainless loops to keep mat from unrolling.
Fits any size yoga mat.
Quick and easy to adjust.
Built in the USA to last a lifetime.
100% vegan product.
Free shipping on USA orders over $175.
Return shipping is FREE within 30 days for all USA states excluding Alaska, Hawaii and USA territories.
Washing machine safe on gentle cycle and cold water. Do not use bleach. Allow to air dry.
More Than a Strap
Dual d-rings lock in place to assist in poses without pinching. Thick and soft webbing is light on your skin and wont stretch out.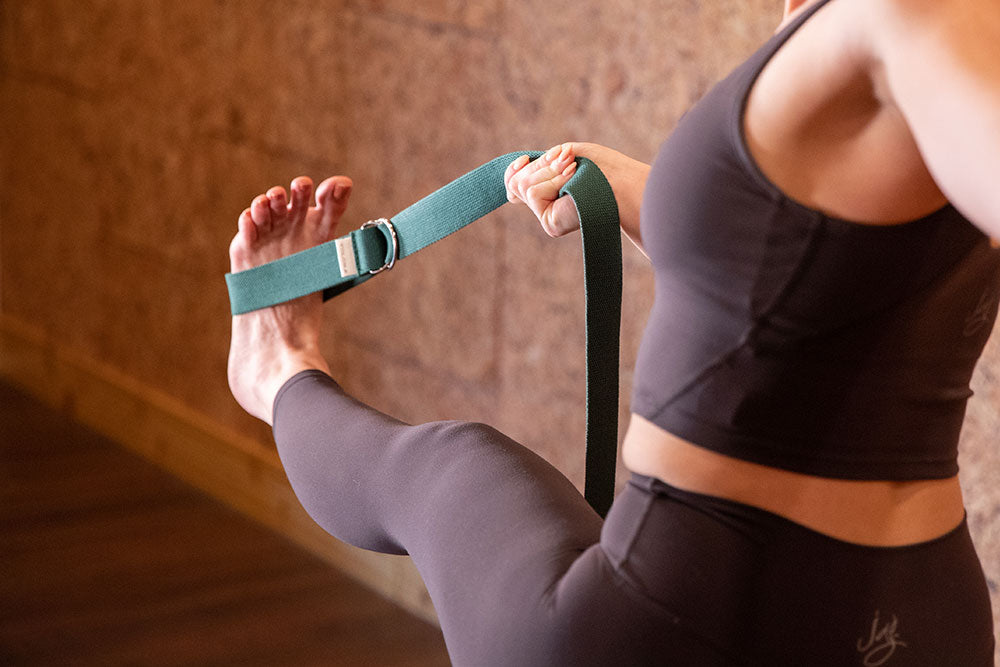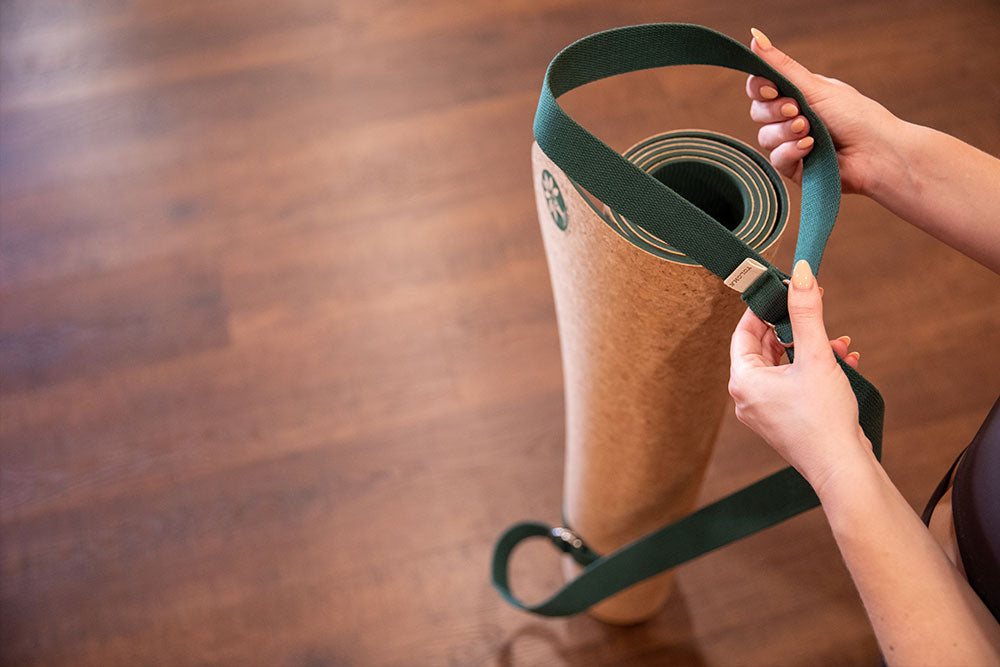 built to last
USA made with extra heavy duty cotton webbing and double-stitch construction means this strap will perform and last a lifetime. Double d-rings keeps your mat rolled tight and is quick to adjust.
Great sling
I had another mat strap which just wouldn't keep my mat securely rolled up. This is a great sling/mat strap. Stays put, easy to loosen and tighten around any type of mat. Very happy I got it.
We appreciate your feedback Kristie! We're glad to hear that this sling is working well for you. ❤️
Natural Sling and Mat Strap
This is a well-made and very secure mat strap. I highly recommend it and would buy it again. I use it for my extra large 80x30 (approx) Yoloha Unity mat.
Thanks for the great review Thomas! We're glad you're happy with our product ❤️
The mat and the strap work well.
Thanks for the great feedback, Melvin!
Gorgeous Mat
Excellent mat to perform yoga or any other exercise of your preferences.
I love the cushion in it as well as it is environmentally friendly!
Thanks for the wonderful feedback, Maria!
Strap issue
Love the mat. Strap got turned inside out. Won't tighten. How to fix??
Thanks.
Thanks for the review, Bruce! Just sent you an email to see how we can assist with your strap!
Perfect!
I am so happy with my sling. It is so handy that it doubles as a sling and as a strap.
We are so glad you love it, Sharon!
Awesome strap that can be used for multiple things. Easy to use and supports my mat.
Thanks for the great feedback! We're glad you're enjoying your strap :)