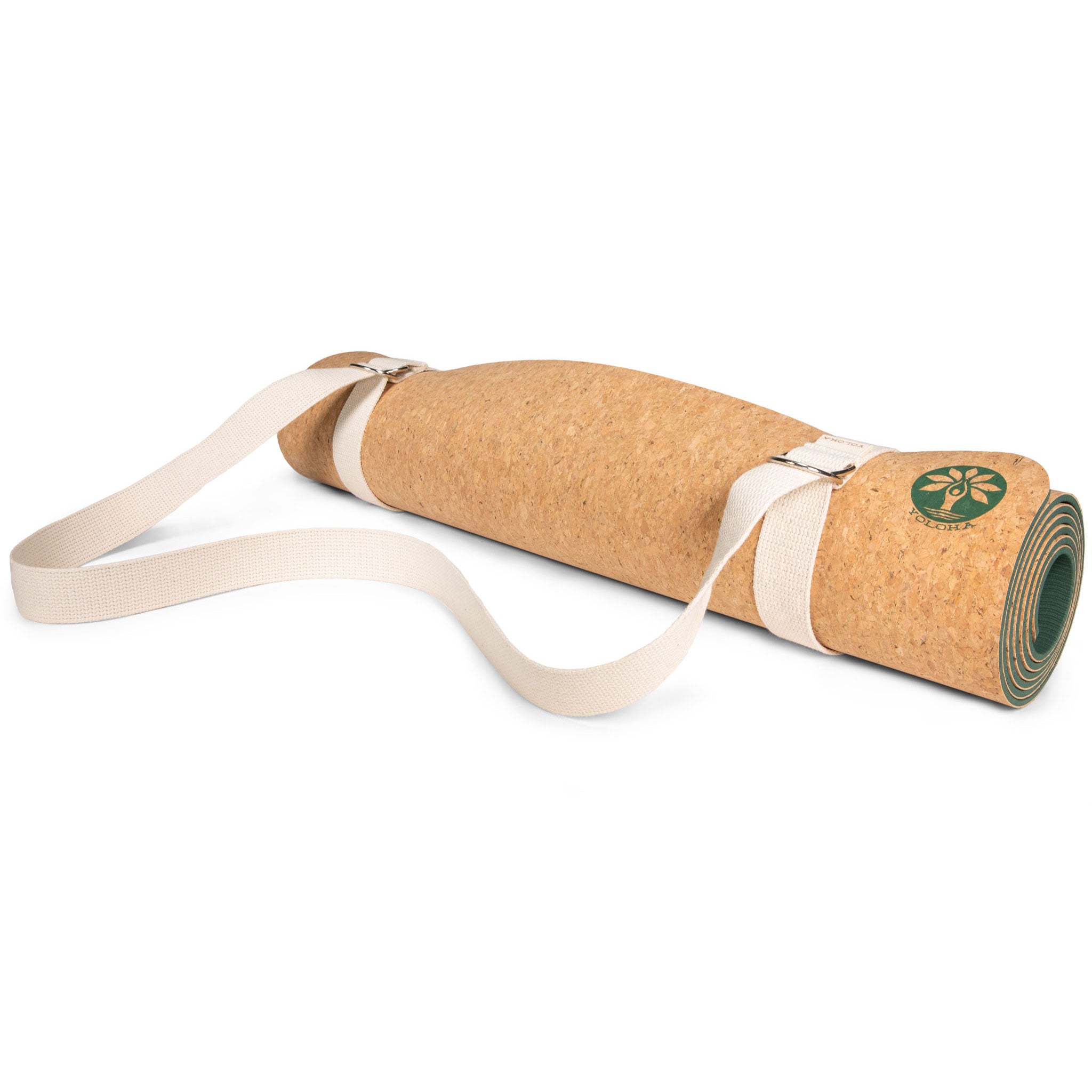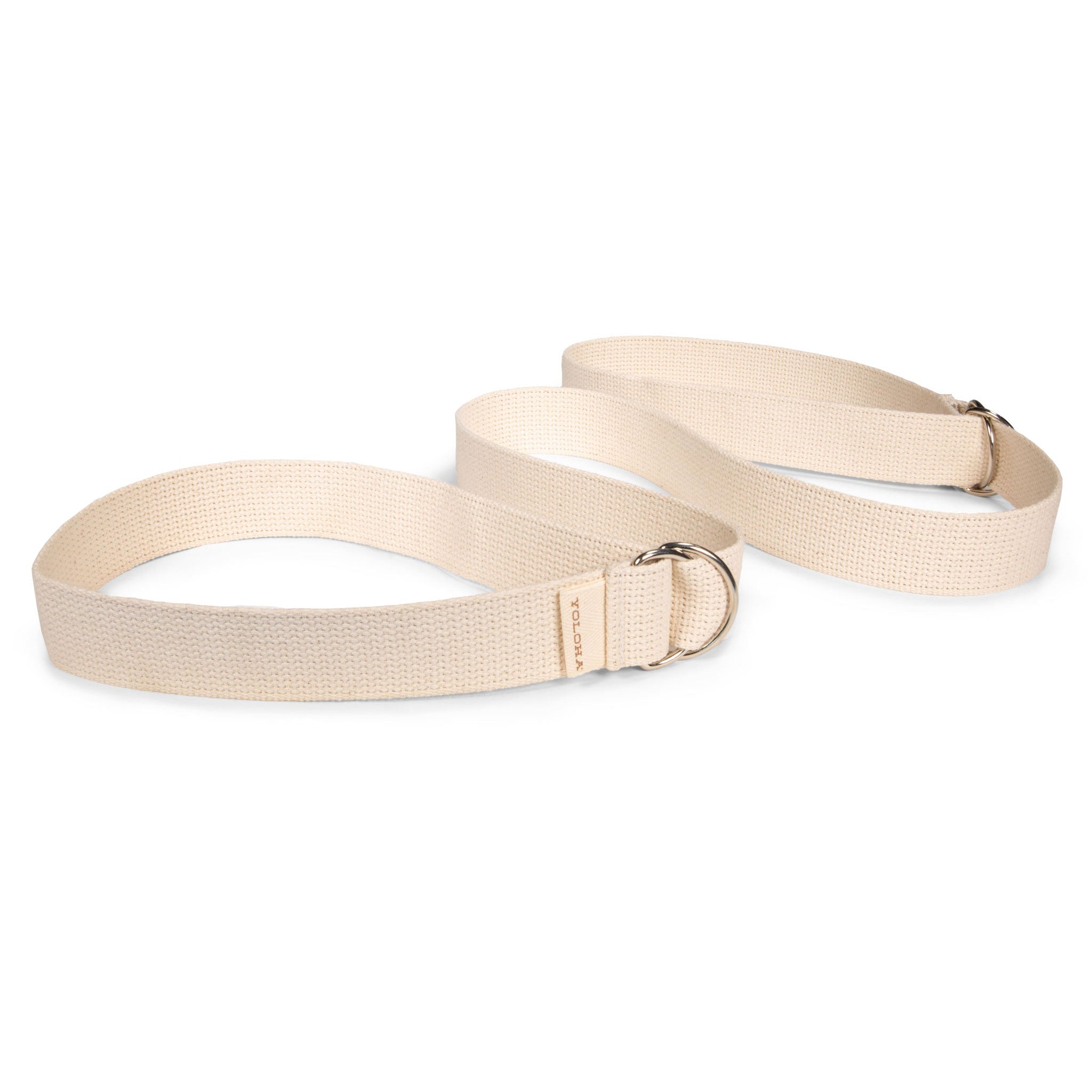 Natural Sling and Mat Strap
This Natural Sling and Mat Strap is a must-have accessory for your yoga mat. Handmade using natural cotton, this USA-made strap is both durable and multi-functional. It can be used as both a carrying tool for your yoga mat and a stretching tool, with dual d-rings locking the mat in place and preventing it from being pinched during stretching.
Length Flat: 6 ft. | Webbing width 1.5 in.
Soft and sturdy cotton webbing.
Dual stainless loops to keep mat from unrolling.
Fits any size yoga mat.
Quick and easy to adjust.
Built in the USA to last a lifetime.
100% vegan product.
Free shipping on USA orders over $175.
Return shipping is FREE within 30 days for all USA states excluding Alaska, Hawaii and USA territories.
Lightly spray exterior and interior with Yoloha cleaner or natural cleaner and wipe down when needed. Washing machine safe on gentle cycle and cold water. Do not use bleach. Allow to air dry.
yoga mat strap
Durable and Multi-functional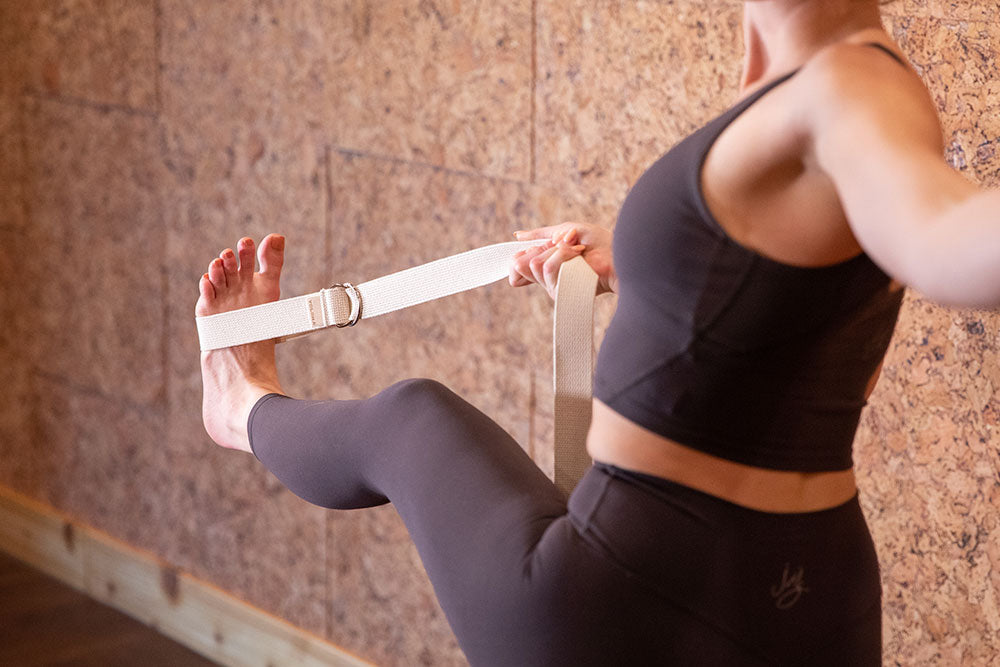 More Than a Mat carrier
Dual d-rings lock in place to assist in poses without pinching. Thick and soft webbing is light on your skin and wont stretch out.
built to last
USA made with extra heavy duty cotton webbing and double-stitch construction means this strap will perform and last a lifetime. Double d-rings keeps your mat rolled tight and is quick to adjust.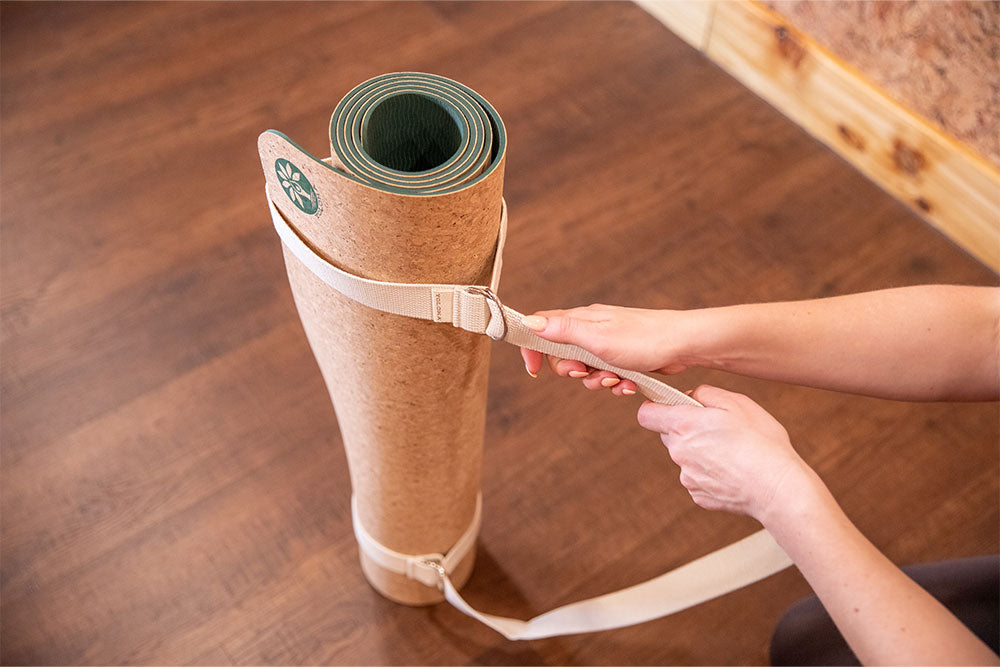 Love, love the strap
Best sturdy yoga strap, stays tight around the rolled mat. Use for stretching also.
Awesome
Very strong strap and great for help with yoga positions. Very satisfied
Exactly what I was hoping for
I have no idea why it's so hard to find this exact thing—a good-quality, natural cotton strap that can serve as both a sling and a mat strap—but it *is*. This is exactly what I wanted and it does its jobs well. Very satisfied with my purchase.
Thanks for the kind words!
It Just Works
I just had to share my enthusiasm for this incredible Black Sling and Mat Strap! If you're a yoga practitioner like me, you absolutely need to add this accessory to your yoga gear collection. This strap is a game-changer in every sense, and I couldn't be happier with my purchase.
First off, the fact that it's handmade using natural cotton in the USA makes me feel good about supporting local craftsmanship. The quality of this strap is top-notch. It's sturdy and durable, and I can tell it's going to last a lifetime. The double-stitch construction is a testament to its longevity, and I'm already impressed by how well it's holding up.
But what really sets this strap apart is its versatility. I use it not only as a carrying tool for my yoga mat but also as a stretching aid during my yoga sessions. The dual d-rings are an ingenious addition, as they lock my mat securely in place, preventing it from getting pinched or unrolled during stretches. It's incredibly convenient and ensures I can focus on my practice without any distractions.
Hey Cecil- We can't thank you enough for taking the the time to write us such a wonderful review!
Yoga mat strap
No great yoga mat should be without a strap or case. This strap is great in completing the perfect set! The price and quality are superb! Yohala seems to want to give you the perfect set for a reasonable amount of money! And they cross the finish line! Thank you for keeping everything light and comfortable at a reasonable price!
Thanks so much, Donnie! We appreciate your kind words and are stoked to have you in the Yoloha community!
Great sling
I had another mat strap which just wouldn't keep my mat securely rolled up. This is a great sling/mat strap. Stays put, easy to loosen and tighten around any type of mat. Very happy I got it.
We appreciate your feedback Kristie! We're glad to hear that this sling is working well for you. ❤️
Natural Sling and Mat Strap
This is a well-made and very secure mat strap. I highly recommend it and would buy it again. I use it for my extra large 80x30 (approx) Yoloha Unity mat.
Thanks for the great review Thomas! We're glad you're happy with our product ❤️