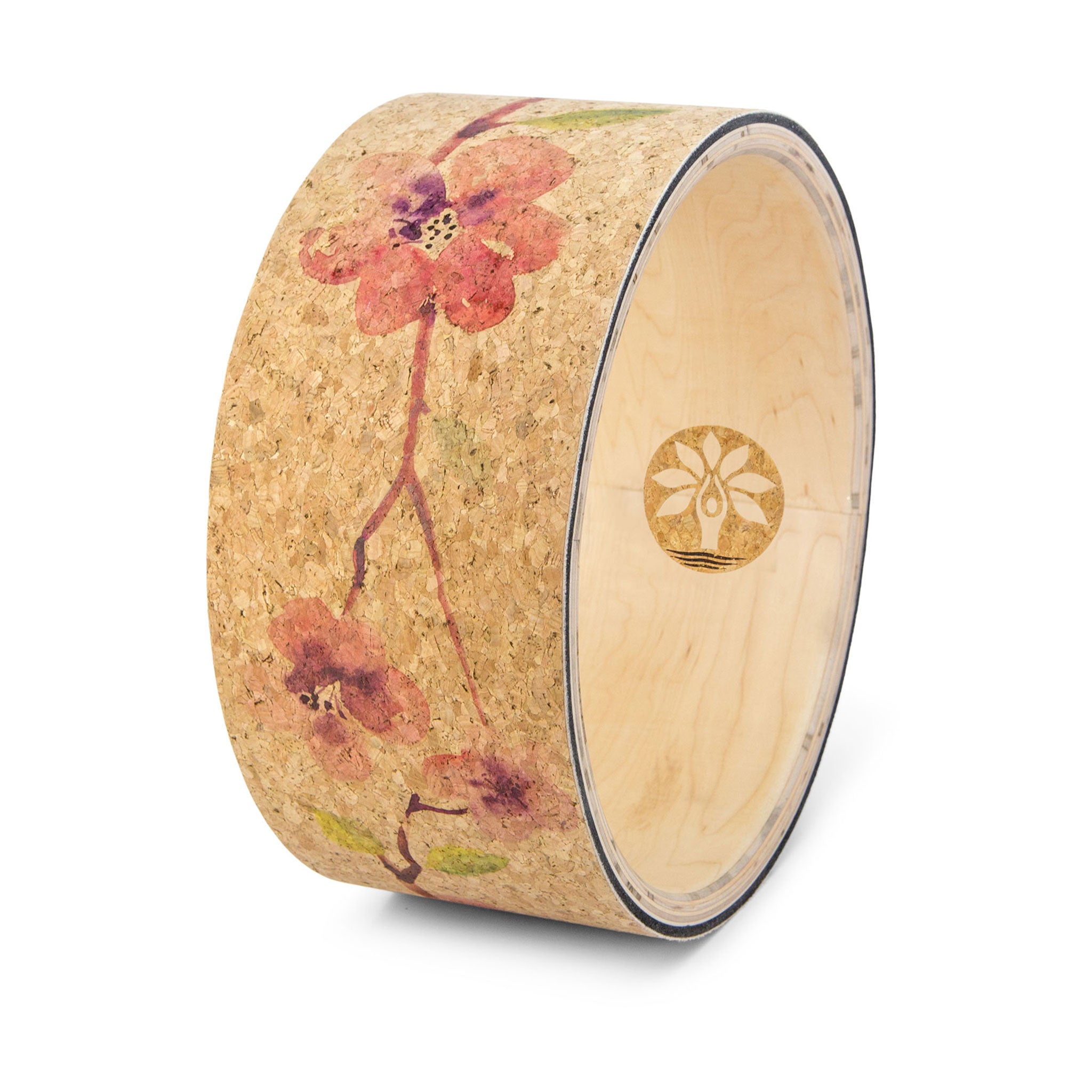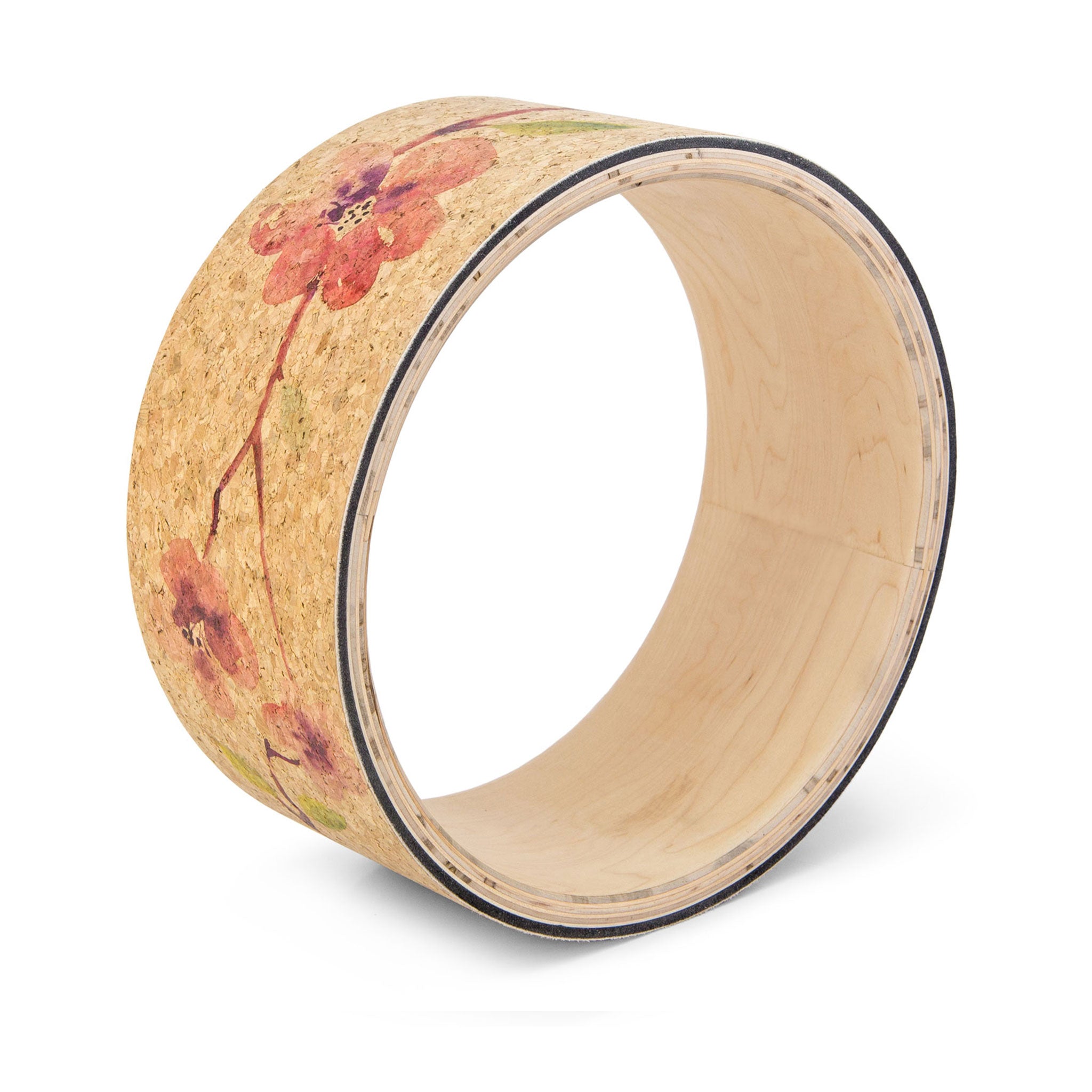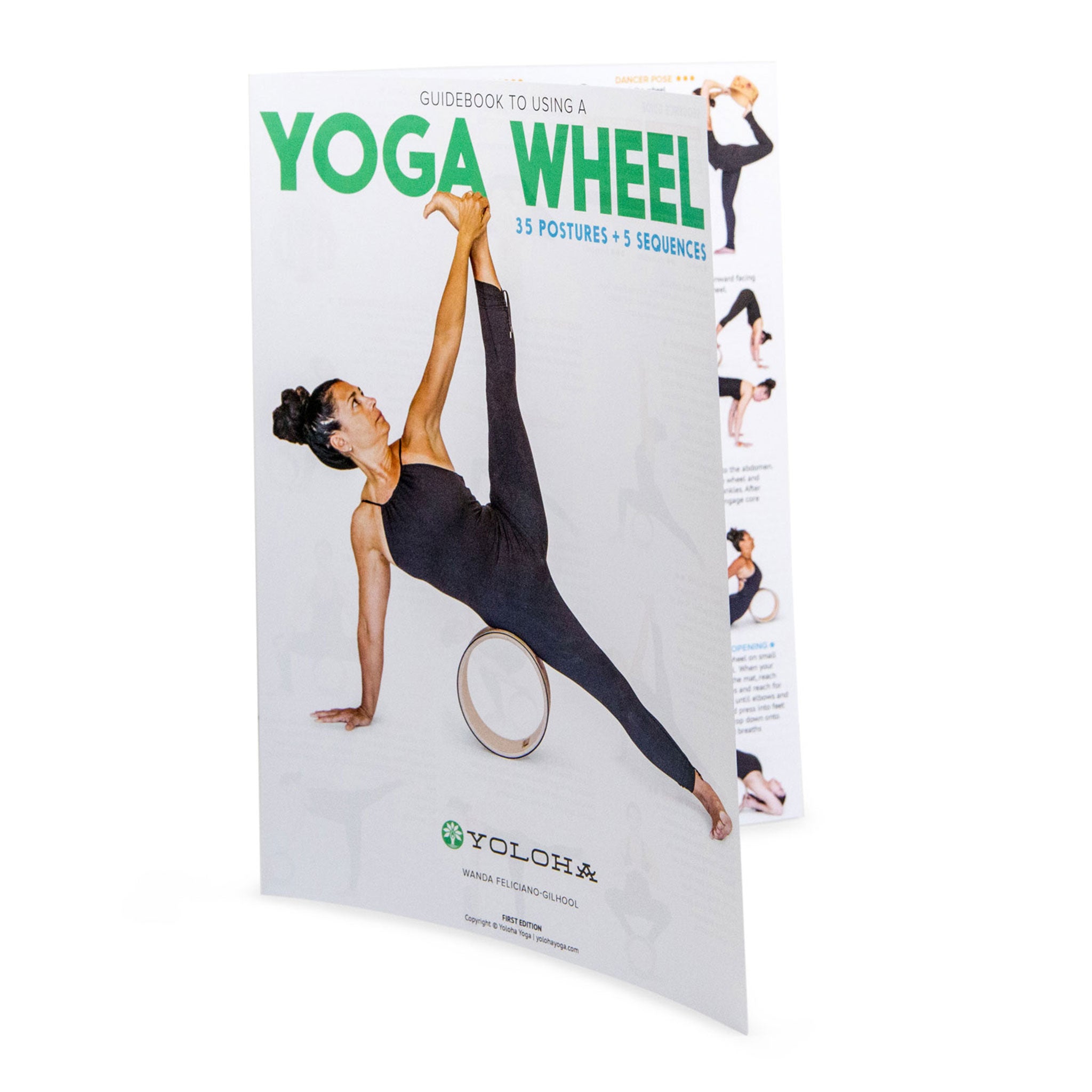 Handmade in Small Batches - Limited Quantities Available - FREE Wheel Guide Included
A simple circle with a surprising amount of ways to enhance your practice. Cork yoga wheels are an excellent tool for stretching, relieving pain in the spine and shoulders, assisting the safe advancement into deeper postures, and adding stability and versatility in balance poses, backbends, and more. Our handmade wheels are constructed from sustainably-sourced maple and poplar wood. Rounded interior edges make gripping comfortable. An outer layer of foam topped with cork provides added support with cork's non-slip benefits.
12″ diameter | 5″ width | 2.5 lbs.
Thick cushioning is easy on your back and joints.
Rounded interior edges make gripping comfortable.
Handmade locally in the USA.
Free yoga wheel guide included.
Heavy-duty wood construction designed to hold up to 300 lbs.
No PVC's, latex, plasticizers or rubber smells.
100% vegan product.
Free shipping on USA orders over $175.
Return shipping is FREE within 30 days for all USA states excluding Alaska, Hawaii and USA territories.
Clean the top of the wheel when/if needed. Spray the cork with our Mat Cleaning Spray or a natural cleaner and allow to air dry.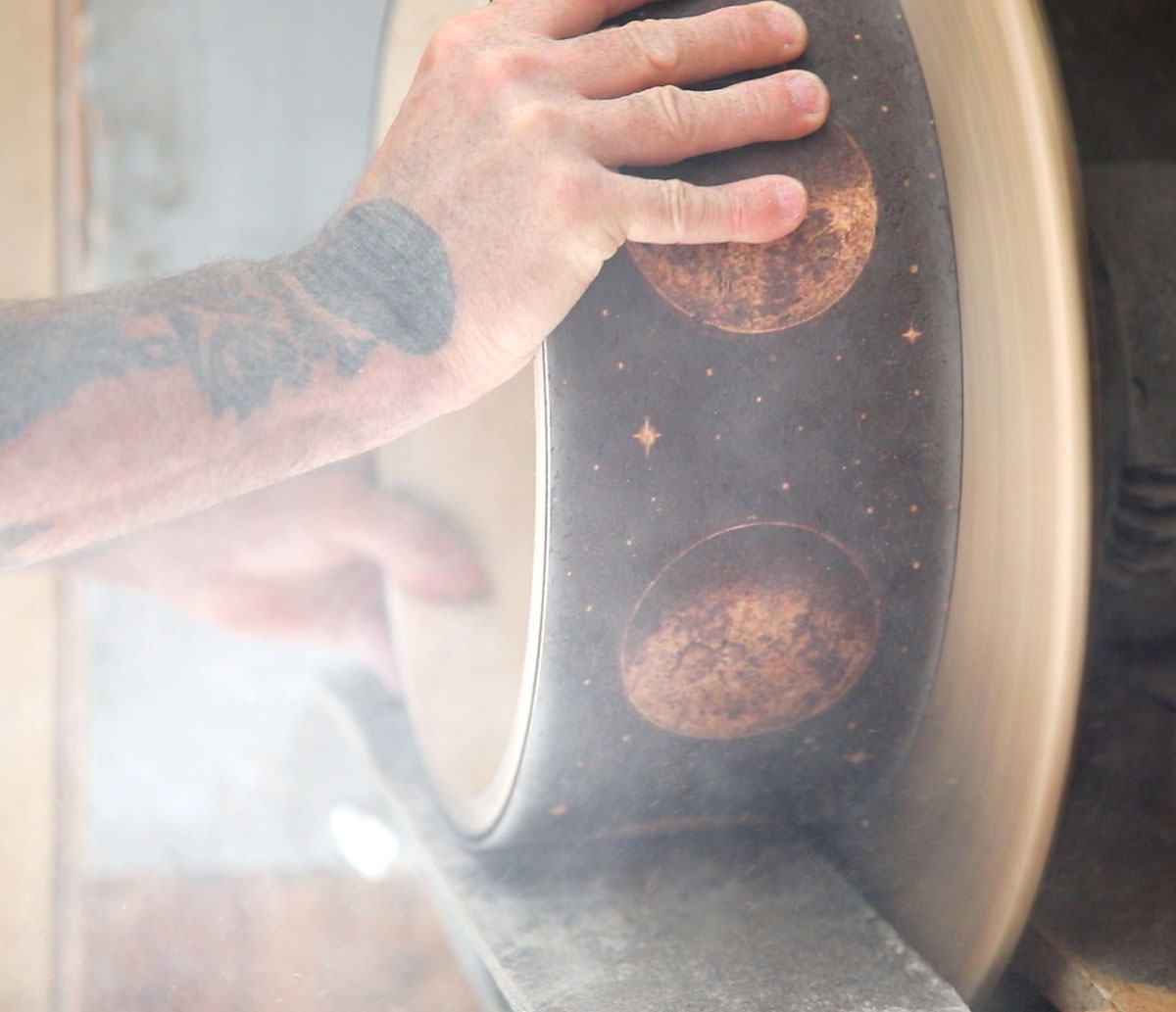 handmade with love
All of our wooden yoga wheels are handmade at Yoloha by our yoga wheel craftsman Bill.
relieve and support
Yoga wheels are a wonderful prop for relieving pain in the spine and shoulders. Our natural cork surface with latex free foam provides added support.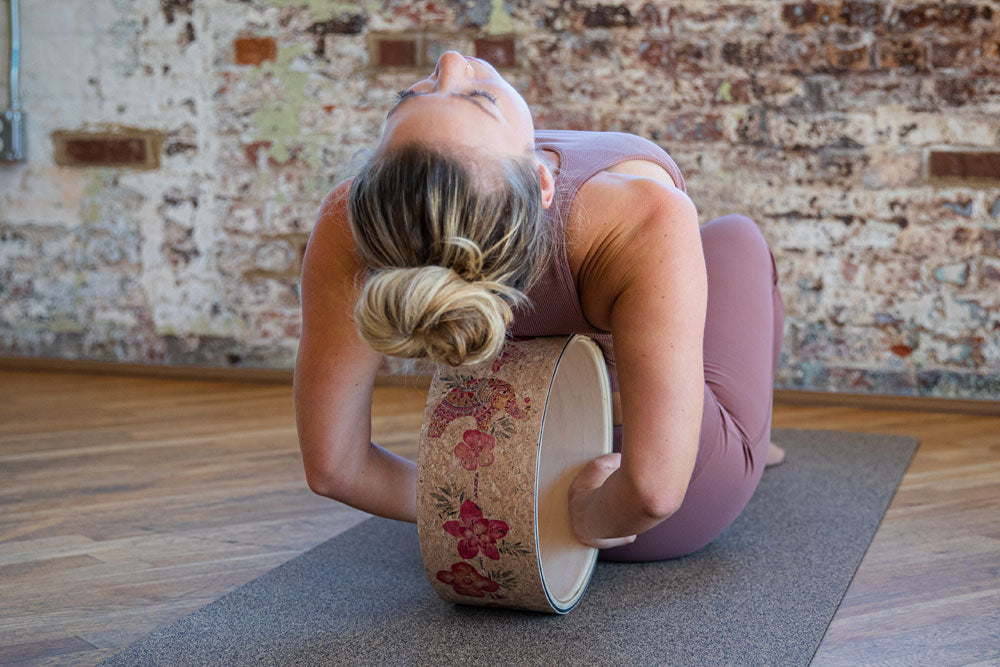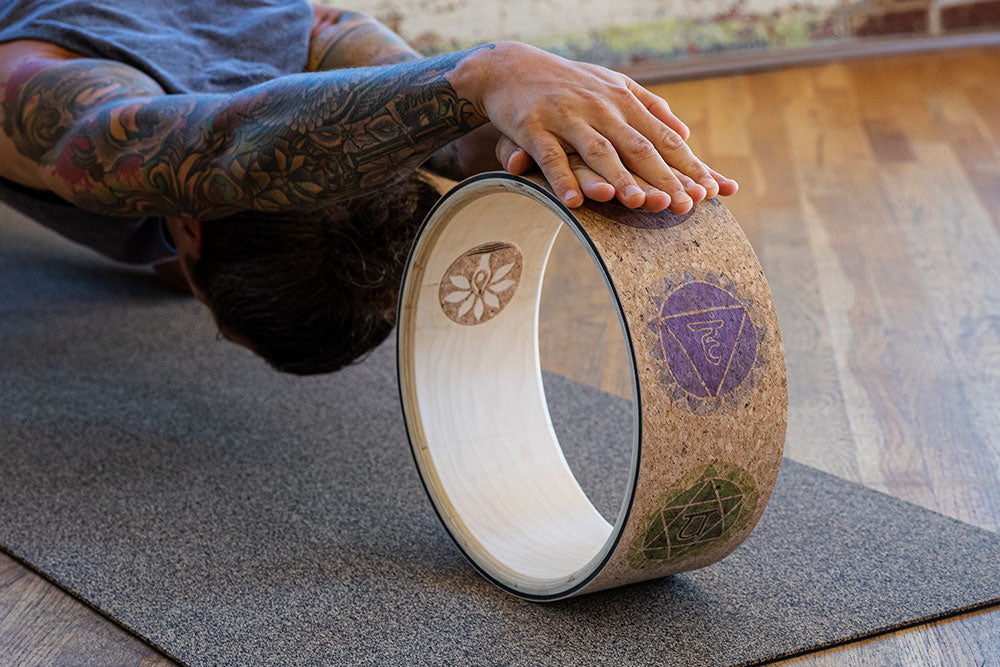 assist and grow
Yoga wheels are the perfect tool to assist the safe advancement into deeper postures.
Wish I could have gotten the small one
Beautiful and so practical!
I love the hand made beauty of this yoga wheel. What a peaceful and gorgeous motivational addition to my practice!
Thank you for your kind words Heather! We are so happy you love our yoga wheel! ❤️
Yoga Wheel and the Cat: Feline Takeover During My Practice!
I love the yoga wheel. It's a great product. Unfortunately, my cat has taken it over. Every morning during my yoga routine, she goes there. I finally gave up and put a blanket over it. I would be sharing my wheel with my furry, yoga-loving companion!
Thanks for the review Isela! We're glad you like the yoga wheel! We're both sorry and amused to hear that your cat has taken it over - hopefully she'll leave it alone now that you have it ❤️
Beautiful and comfortable yoga mat
I adore my yoga mat! is beautiful and super comfortable. I don't have to get it wet to use it because I don't slip. I also bought the wheel and it is phenomenal Thank you
Thank you for the wonderful feedback!
Rolling Into Nirvana
So great to work out kinks in the back. Great, extensive list of possible asana included. Looking forward to using this more!
Stoked you are loving your wheel, TD!
cork yoga wheel
makes life easier when in need of support that has a softness to it. Makes arching the spine easier to do and for those who have difficulties, it makes it safer too. love it!
So glad our wheel can help elevate your practice, Leslie. Enjoy!
Beautifully made
I love my Yoloha Cork products: unity mat, aura mat, blocks and straps. I decided to go for the Cork Yoga Wheel. It is a very well made, unique wheel. It is both soft and sturdy and sure to last forever! I love how versitle it is and that it enhances and refreshes any practice.
Wow, thanks for the incredible feedback, Sandi! We really appreciate you being a loyal customer :)