Your booking is complete. We look forward to seeing you!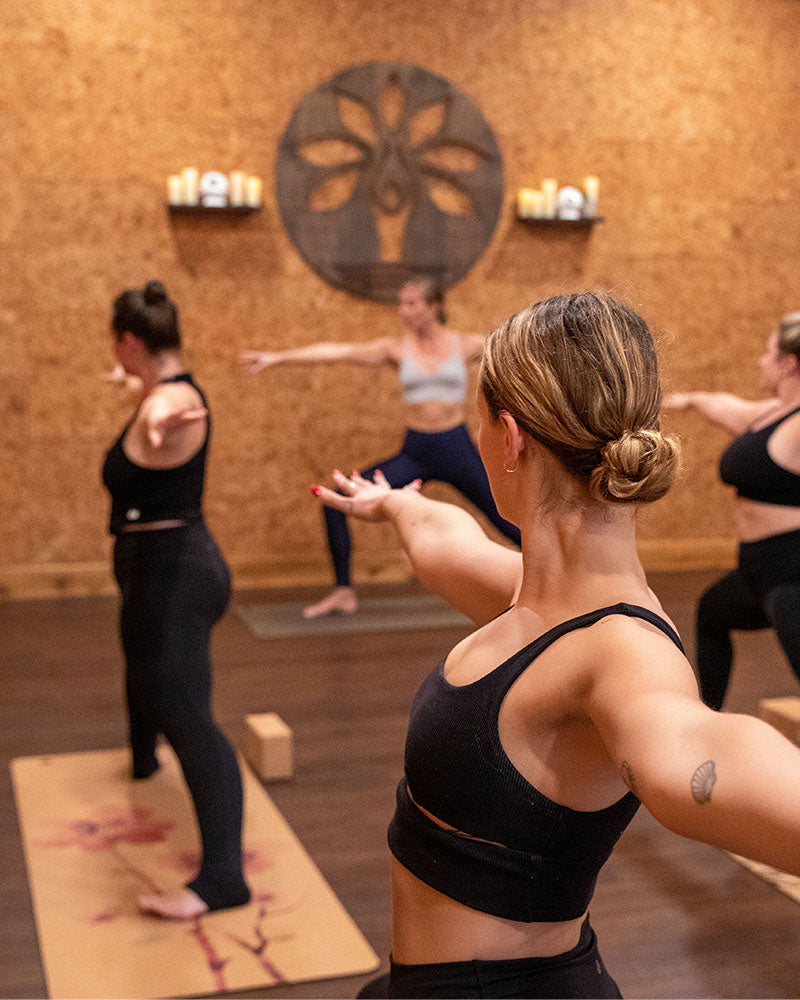 STUDIO FAQ
We offer FREE cork yoga mats, straps, blocks, bolsters and blankets to use. Our unique cork yoga mats are available with different thickness and sizes for every yogi. There is filtered water on tap. We recommend bringing a water bottle and towel if needed.
Hot yoga classes are heated to 90 degrees using our state of the art infrared heaters which supports greater flexibility, pain relief for joints and muscles and increased circulation.
Non heated classes are between 72-78 degrees.
You bet! Classes are open to all levels and modifications will be given as needed. We do recommend that raw beginners show up early to talk to the teacher about form and alignment.
Please sign up in advance whenever possible to ensure you have a spot. If you are signed up and cannot attend, you must cancel no later than 2 hours before your scheduled class time in order to open a space for someone else. If you fail to cancel in time for your class or are absent, you will be charged for that class (either the class from your pass for 5 and 10 class pass holders or $10 for unlimited members).
Doors will be open 15 min before the start of class. We lock the door 5 minutes into class but please show up 5 minutes early.
Yoloha Yoga STUDIO
1750 Signal Point Rd. STE 650 Charleston, SC 29412
Chat via green button on the bottom right. M-F 9-5 EST
Email: info@yolohayoga.com
FB: @yolohastudio | IG: @yolohastudio