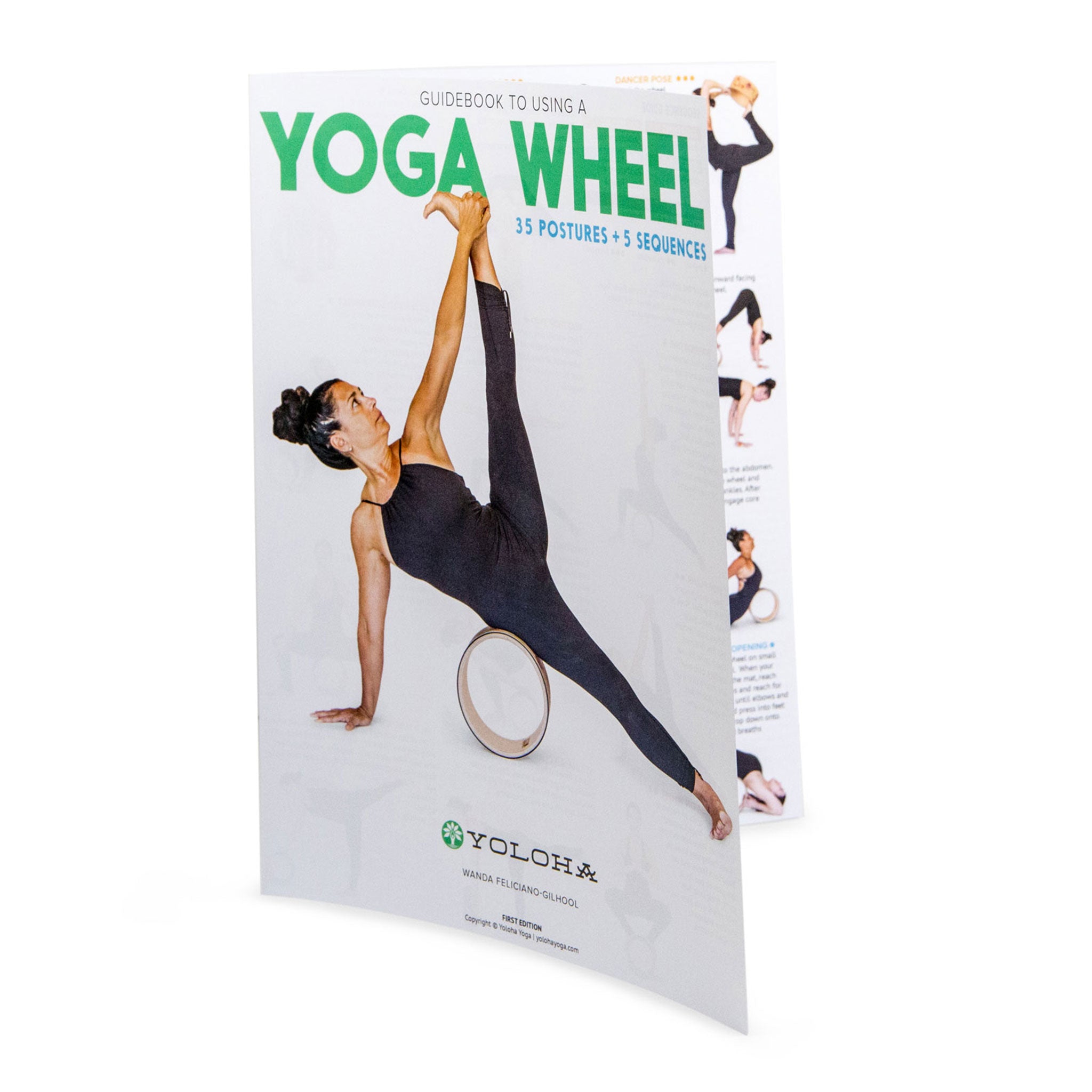 The essential guide to properly using a yoga wheel. Beautifully detailed photos show 35 postures arranged through 5 sequences. Each pose is depicted in a way that allows you to enter and exit the pose correctly. Designed for beginners to advanced. Included free with every yoga wheel purchase.
It's too Big
Hi I am 5'2 and it is too big for me. It is wonderful and I like it but it's too big
Wheel guide
A great resource to have. Perfectly sized to fit in my wheel bag. So happy I have this!
Amazingly Written
Omg I absolutely love the way your company put together the wheel guide so easy to follow along and actually learn a flow or make sequences for yourself im so New to Yoga and hands down this has helped light the fire to keep learning and practicing. I even showed this guide to my friend that has been using her wheel for 2 years and absolutely loved the wheel guide as well!! So 2 thumbs up from US!!
High quality
I've had a yoga wheel for a while with no idea how to use it for more than just draping my back across it. This is a full color, sturdy booklet with clear pictures, descriptions and difficulty level for each pose. It's exactly what I needed!
Mountain magic cork yoga wheel
What a treat to practice on this yoga wheel. The colors are vibrant and the the cork makes the yoga practice feel natural and comfortable to practice on. I'm glad I found this site for natural yoga items.