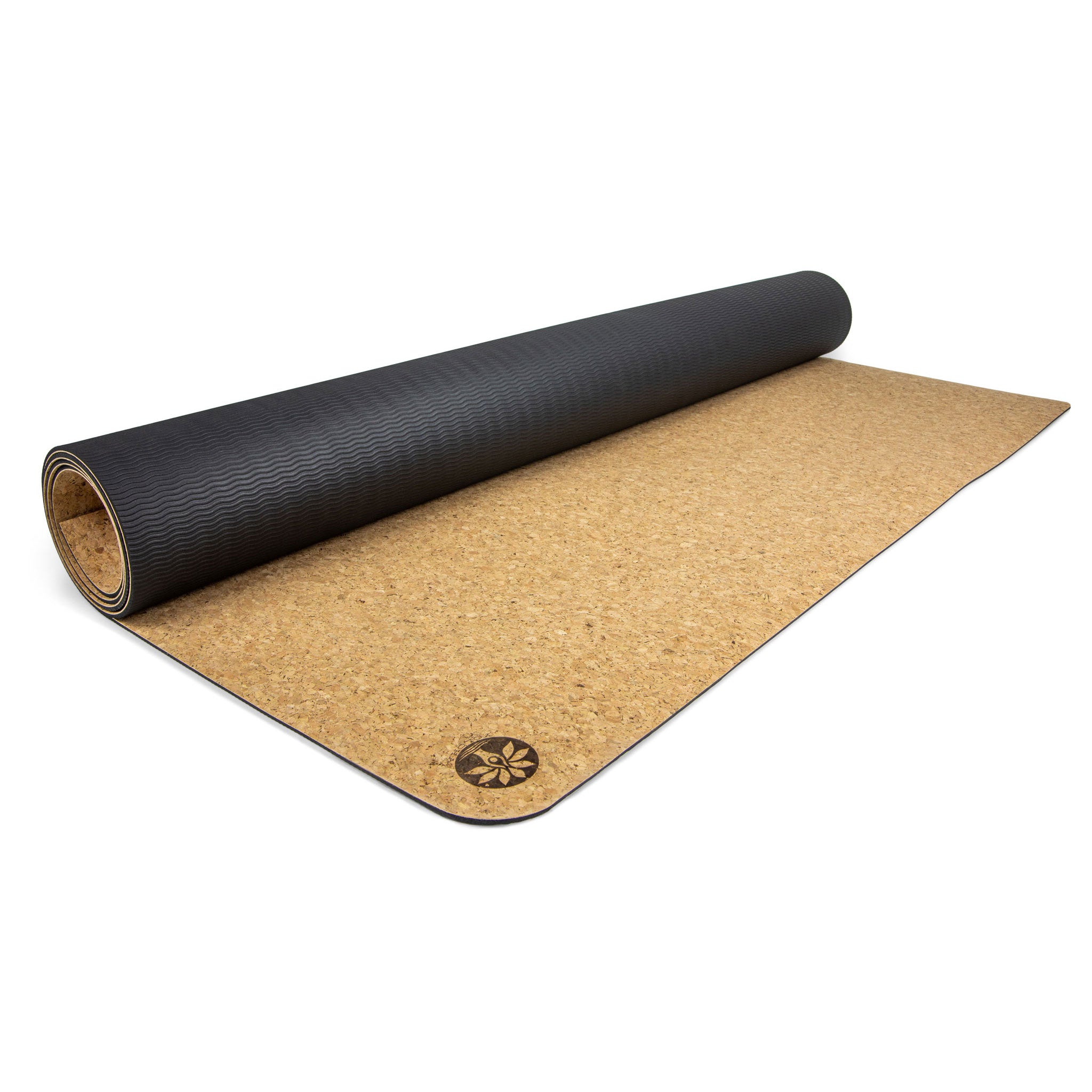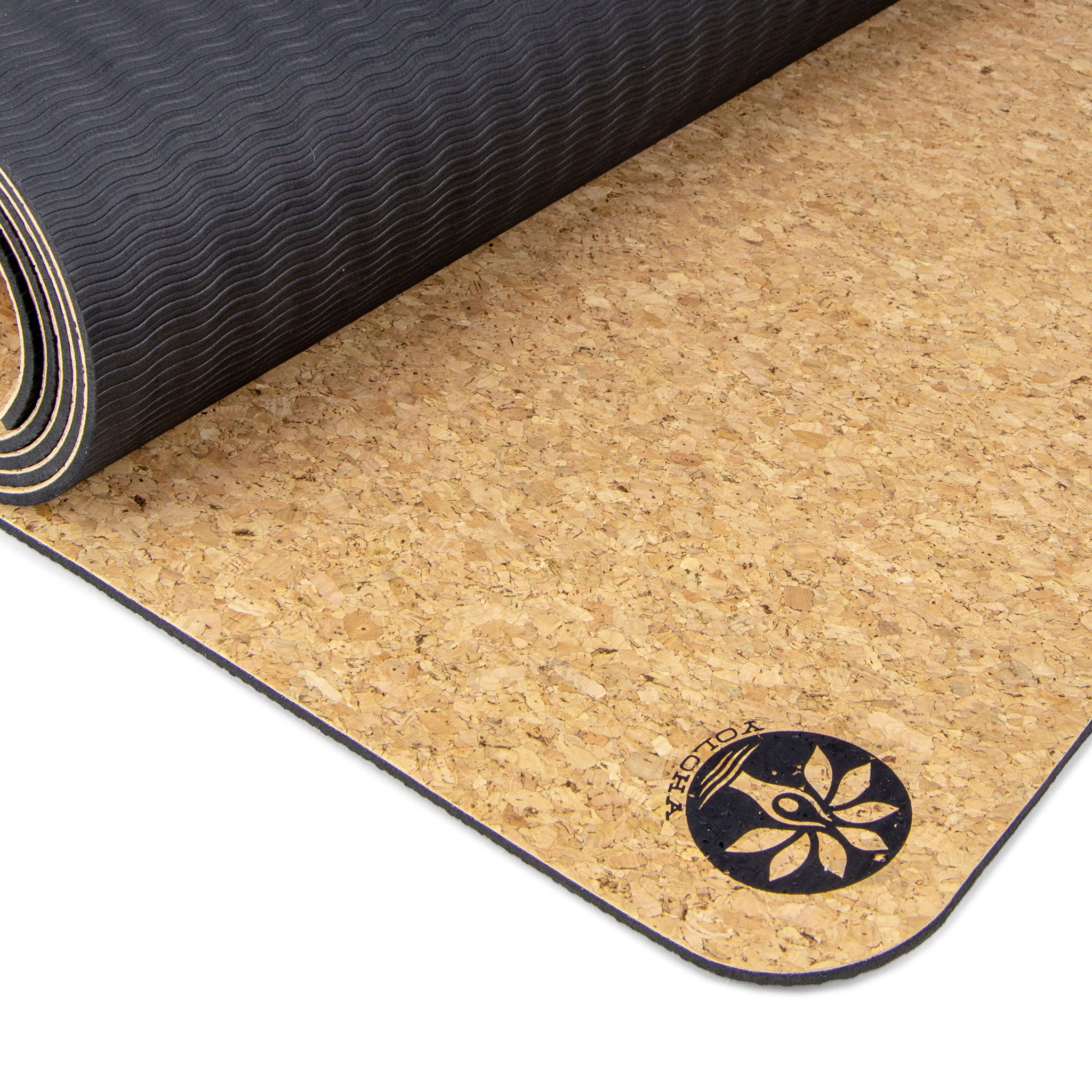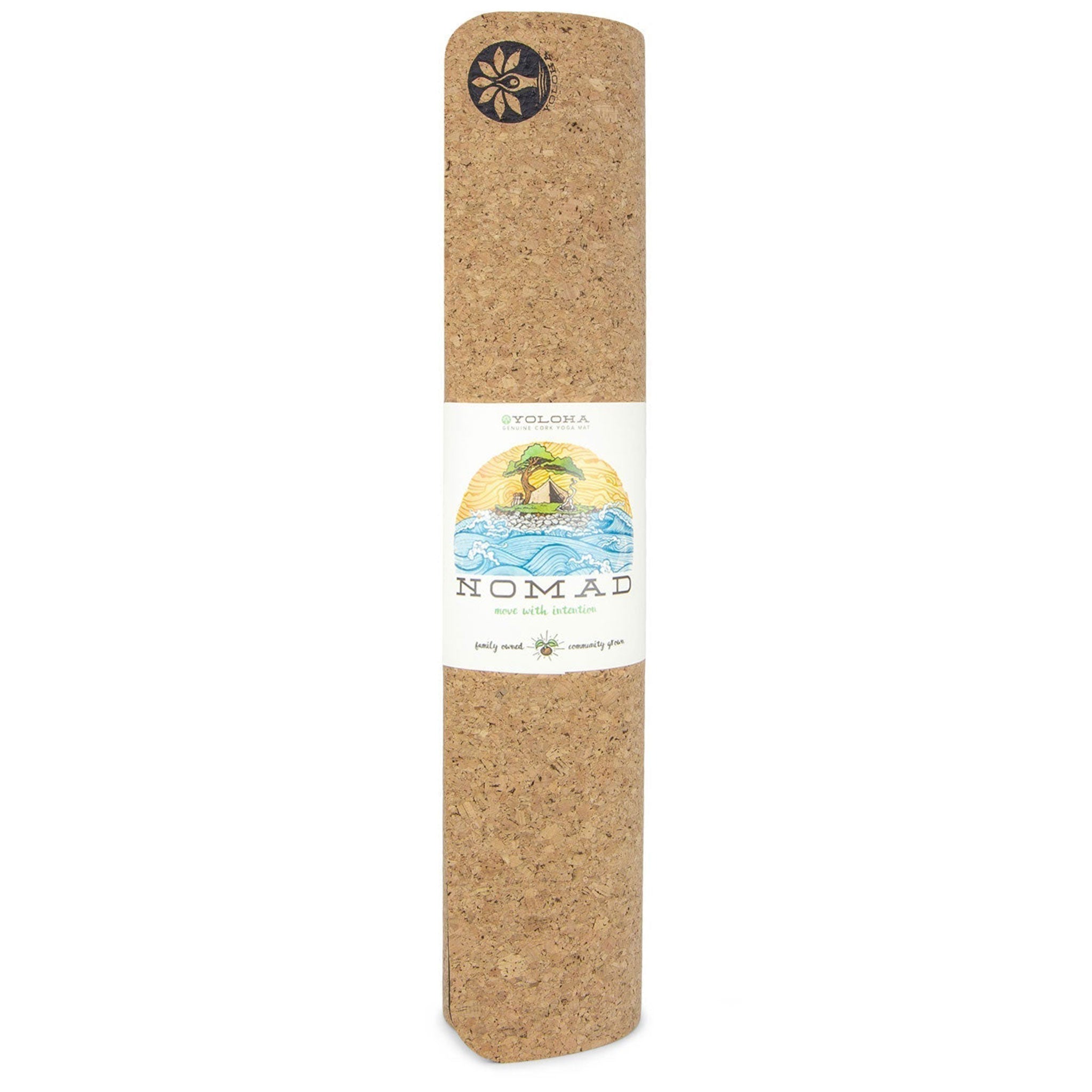 By popular demand we took our best selling and ultra versatile yoga mat and doubled the size. The Nomad XL measures 80″ x 48″ to create the perfect yoga mat for a home studio/gym, therapeutic yoga and much more. A premium layer of eco-friendly cork provides a non-slip and antimicrobial surface that is easy to care for and maintain. A luxuriously dense foam base, free of PVC's and latex gives added comfort and support. At just 4.5 lbs, the nomad xl is easy to take on the go.
4mm thick | 4.5 lbs. | 6" rolled
Non-slip grip, enhanced when wet.
Lightweight and portable yet grounding.
Always lays flat, will never slide or bunch up.
Easy to care for and keep clean.
No PVC's, latex and plasticizers.
100% vegan product.
Free shipping on USA orders over $175.
Return shipping is FREE within 30 days for all USA states excluding Alaska, Hawaii and USA territories.
Lightly spray with Yoloha mat cleaner or natural cleaner after use and lay flat to dry.
Grip Tip: Cork increases grip when wet. Use our grip spray or sprinkle water on your mat where your hands and feet go before practice for extra traction.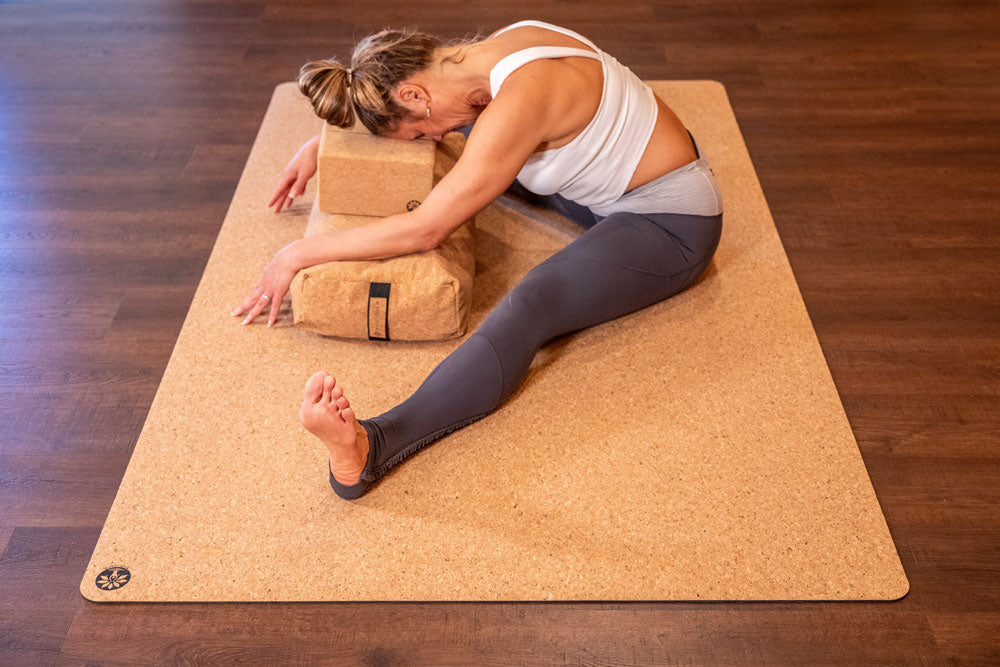 Create the perfect home studio space
Comforting and extra spacious, the Nomad XL is perfect for a home studio/gym, therapeutic yoga and much more. 
Fantastic!
Very good product, spatial and resistant :)
Thank you for the positive review Gabriel! We're glad you like it! ❤️
Great mat - great big mat!
I'm really enjoying practicing on the Nomad XL cork mat - it has plenty of cushion for me and allows me to move in all directions and still be on the mat (I'm 5'8"). This can be helpful if the ground is gross os if it's beyond time to sweep and/or vacuum. :) In terms of it being in the "nomad" category, I doubt I'll use this while traveling; I tend to stick to the thinner cushioned, regular sized mats, as they fit in travel cases better.
Thank you for sharing your experience with us Leslie! We are so happy you are enjoying your Nomad Mat ❤️
Restorative Yoga
This is an excellent and well made product. It is really something more than a yoga mat. For a big guy (6' 200lbs) this is excellent for restorative yoga because you can lay out your arms on the comfy cork. Also very well padded.
Thanks for sharing an amazing review of our product Karl! Enjoy ❤️
Beautiful Mat
This cork mat is the 1st mat I bought from this company . The product is Very well made.
You will be happy with anything you buy from Yoloha. They also have great customer service and responded to my inquiry immediately even on the weekend.
This company is very well done
Thanks so much for your feedback and support, Steven! We're so glad you have enjoy your experience with our business :)
Excellent
Yoloha is one of the only places I could find an XL sized yoga mat, and I'm glad I did. I'm really impressed with the lack of adhesives and the selection of materials. The cork and TPE combo provides the right amount of cushion on my hardwood floor while eliminating any odors or concerns about harmful compounds. I am thinking of getting more of these to cover the entire room for stretching, floor workouts, and kids play.
Thanks so much for the thoughtful review, Stephen! We appreciate you :)
Thanks for the 5 stars, Sarah!
Perfect!!
Light as a feather and lets me spread out without touching my cold tile floor!!
Thanks for the review, Margo!